Fancy Your Chances at a Game of Luck – Play Online Slots Today
Despite what you might have heard or read, playing slots online is a complete game of chance. There is no way that this particular game came be manipulated in order to produce winning lines time after time. There are however, plenty of things you can do to improve your chances. And lots of ways you can make the whole gambling experience fun and entertaining. Online slots games are a very popular form of gambling, with more than a million players trying to change their lives by winning the ultimate jackpot. Every year more and more people are jumping on board, and it looks like online casino slots are here to stay.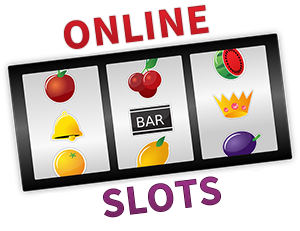 What exactly are online casino slots?
Remember those trips to the seaside when you were younger? The thrill you had at the penny arcades, where you popped in your pennies, pulled the lever, waited for the reels to stop rolling and your prize to come out at the bottom? Well they're still around but for the modern world this simple game has become virtual. Now you don't need to take a trip to the seaside, just sit down in your own home, press a few buttons and wait for the symbols to fall into line. There are hundreds of different versions to choose from, and you don't have to be at home to play them. You could be sat on the tube travelling to work, relaxing in your garden or waiting in the car park while your spouse does the shopping.
Best Online Slots Casinos

1

Worldwide

€300


Bonus

200+


Games

150+


Mobile

97.21%


Payout
Play now –
2

Worldwide

€1,500


Bonus

150+


Games

100+


Mobile

96.91%


Payout
Play now –
3

Worldwide

€1,750


Bonus

120+


Games

80+


Mobile

96.50%


Payout
Play now –
Tips on how to play online slots and increase your chances of winning
We've already mentioned that slots are a game of luck, and there's no denying the fact. However, you might be interested to know that there are ways, and things you can do, to improve your chances of winning. So let's look at a few of them, and then we'll look at betting strategies.
First you need to decide how much money you can afford to gamble and then stick with it, even if you're certain the next spin of the reels will be the winning one. There is no fun to be had from spending all your hard earned cash on what is in effect an uncertainty, and ending up broke. Keep your gambling money separate from your day to day living expenses, for which it seems that Web Wallets were invented.
Check out the online casinos thoroughly before depositing any cash. Sign up for a few free accounts and get a feel for the casinos processes and procedures. And make sure you read all the small print, especially those relating to an online casino bonus. Check out the casinos reputation online, by reading reviews (we'll be featuring a few of them), customer comments in the various online gambling forums and by investigating the payout odds.
Pick a game you'd like to try playing and look closely at the odds on the game. Each slot is unique and more often than not those with higher value coin requirements are the ones offering higher odds.
Choose your slots wisely. We'll look at a few of the different ones later. You can expect bigger payouts for the games with a bigger number of reels, but the best odds are usually on the slots with three reels. Progressive slots will have bigger payouts than the regular ones and you'll find your money disappearing a lot quicker.
Each machine will have its own set of rules, so make sure you understand them. Different casinos will use different terminology and there will be different definitions depending on the machine you're playing. Gaining a good understanding will give you a better idea of the paylines and bonus rounds so you make the most of your bets.
Online slots games will have differing minimum and maximum numbers of coins as well as denominations. A good strategy is to bet the maximum on the machines in order to activate all the payrolls. This also means you should pick a game you can afford to play and place maximum bets, rather than one you can't and missing out on a jackpot.
When you play slots online there is no fear of the game being rigged in the casinos favour. All the best online slots casinos like Irish Luck, SlotoCash Casino, Jackpot City, casino Cherry Jackpot, and Miami Club casino, for example, use random number generators (RNG), and don't ever consider a particular slot your lucky game.
Try to develop a pattern for your betting. For example betting higher when you're winning and lower when your luck changes. By doing this you'll extend your playing time and stretch your money out further.
Knowing when to stop playing is important, especially when you're playing online slots for real money.


The basics of online slots games
Probably seems pretty simple. You click a button or two, watch the reels spin and sometimes you'll win, sometimes you'll lose. Basically that is all that's involved, but we know you're playing slots online because you want to win. And win big preferably. As we've already said online casino slots aren't complex, but a certain amount of knowledge will go a long way.
The classic slot machine featured three wheels and three symbols had to match in order to win any money. When you play online slots, or video slots as they are also known, many of the machines have five reels. And you don't just need matching symbols on the middle line in order to win. You can choose the top or bottom row, diagonal or zigzag winning lines as well. And you don't even have to watch too closely, as the software used will very kindly inform you of every win. There can be as many as 30 different winning lines, or pay lines, so this is very helpful.
Different types of slots
There are so many different options when you play slots online you might find it all a bit confusing. What are the differences and is one better than the other? Let's see if we can explain.
Classic and line slots – These are the most common and feature three symbols on one wheel (single line/reel slots). the aim of this game is to win by lining up three symbols. There are more advanced versions that have three reels and three lines (multi-reel/line slots). They still work on the same principal but have one, two, or three paylines.
Video slots – These five reel slots are made for players who love the classics but are looking for a little more action. Because there are five reels there are between five and twenty one paylines. Added excitement is brought in by special effects not normally found in the classic slots game. Still a game of luck, but with an increased number of winning combinations across the paylines. Thereby increasing your chances of winning.
Multiplier slots – We've already mentioned that you should try and max bet when playing the slots, but this isn't always the case. You might prefer not to, in which case multiplier slots are the ones to try. They have fairly good payouts, but no added incentives or an online slot bonus if you put down the maximum bet on each spin.
Bonus feature slots – These are a huge amount of fun, with a game inside a game. When a certain combination of symbols appear bonus features are triggered and you're taken to another screen with endless possibilities, possible extra cash and even a few free spins of the reel.
Bonus multiplier online slots – These sound like a combination kind of game but it's actually different than any of the others. An online slot bonus is offered when betting the maximum number of coins per slot if you win. Say for example, you bet two coins you get paid four. If you bet the maximum number of bets which would be three coins you get paid six as a bonus.
Progressive slots – A number of casinos in a network feed into a progressive pot. The numbers on the displays climb higher and higher until someone eventually wins the grand prize. With prizes sometimes starting at $100,000 they can climb as high as the $2 million dollar mark.
How to bet on online slots with real money
The amount you can bet depends on the min and max that the casino has set on the game. It also depends on the currency you're placing your bets in and how much you as a player places on your line bet. This is of course multiplied by the number of lines you activate. For example, if your line bet is 20 coins, you play 15 paylines, you'll be betting 300 coins every spin.
The payout depends on the number of symbols scored and can range from 10 to 2000 times your initial bet. If you happen to be fortunate enough to get two wins in the same payline, most online video slots will only payout on one per line, usually favouring the bigger cash prize.
Now you've got a good handle on the basics of playing slots online, you should be ready to give the reels a spin and see if you can win a bit of extra cash. Above all have a good time and gamble safely.
Recommended Online Slot Games