The No Deposit Casino Bonus – Is The No Deposit Bonus Really Free
Something for nothing always sounds good but it's rarely the case. An online casino no deposit bonus is much the same. It sounds like you are getting money for nothing but the reality is a little different. The important thing to remember is that a casino bonus no deposit or otherwise is a promotional marketing tool. So what exactly are casino no deposit bonuses? Well for starters they are in no way as common as they used to be. Once upon a time every casino used this type of bonus. The basic idea is to offer 'free cash' to anyone signing up to an online casino. A typical example would be $30 credited to your account when you sign up. The thing is it's not that simple you can't just sign up, take the money and run. This was a big problem when this no deposit bonus was first used and many abused it but we will look into that a little further on.
Are The Casino No Deposit Bonuses Really Free?
No it is not. Online casinos are businesses plain and simple. The best no deposit casino bonuses given are a bait dangled on a hook to entice more punters in. It looks lovely, a big fat juicy wedge of cash just there for the taking. Well here's the reality. Once you sign up and get this 'free cash' you can use it to play with straight away. Great. But when you win you can't take the money and leave. Oh no. The wagering requirements you must achieve are typically very high. A times sixty wagering requirement is the norm and higher is not uncommon. This means a $30 no deposit bonus must be played though to a total of $1800 worth of stakes. Wow. That's not all. If you are lucky enough to have met these crazy play through amounts you still can't take the money. Oh no you have to make a deposit. You will have to play through that cash as well before you can draw any winnings. All casinos have a slightly different set of terms and conditions so read them very carefully. Some casinos are very harsh and the terms very confusing and not at all fair so be warned. These unfavorable conditions were not always the case. Once upon a time it really was free cash.
The History of The Free Signup Bonus Without a Deposit
Back when the online casino industry was in its infancy the no deposit bonus casino was the norm. Most brands were struggling to get customers to trust them. Who could blame them? The internet was still very young and untried by most. Nobody in their right mind trusted a company that was unheard of. No premises to visit just a virtual address to send your cash to. It wasn't going to happen. So those in charge of this fledgling market had to come up with a way to engender trust. Some bright spark came up with the idea of a welcome gift to new members. The idea was to get players to join and have some fun and get a feel for the brand and deposit their own cash. This worked a treat. It worked far too well in fact. The issue was that nobody really thought it through. The terms and conditions were very simple. Most didn't really have any to speak of. For example a 30 day wait before withdrawal. The thinking was that the punter would use the no deposit bonus and then just deposit more and play with their own cash. Most did. Some didn't. The problem was it was just far too tempting to abuse. Abuse it they did. Some early casinos got hit so hard they folded. So out came the lawyers and the terms and conditions became more convoluted and the term 'free cash' was a complete misnomer. Ultimately the widespread use of the no deposit casino bonuses stopped.
Re-Birth Of The Casino No Deposit Bonus Codes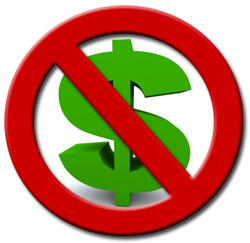 Like all things in the world of marketing it was inevitable that the no deposit casino bonus would be re-introduced. There are after all only so many ways to entice customers to your brand. The online casino market is saturated. Established brands like BodogCasino, Paradise 8, Red Stag, and Uptown Aces have a loyal following and the added advantage of reputation. Breaking into the scene is becoming increasingly difficult and new offerings are having to resurrect older methods to encourage new punters. The marketing arsenal for online casinos is relatively small so all tools must be used to their max. The no deposit bonus casinos use these days is very often a small sum. They all have very restrictive terms and conditions. But they are worth taking if all you want to do is sample the offerings of a new casino. It is a great way to have a no risk introduction to an otherwise unknown quantity. Another use for the no deposit bonus is to get clients to download the software rather than play the instant version.
Always Read the T&C of The No Deposit Casino Bonus
Online casinos know that 'free money' is a great way to attract new clients. The gullible ones are the ones they really want. They want to be able offer a great sounding gift that in reality just encourages players to spend more. This is promotional marketing 101. Unfortunately for the casinos not everybody is that gullible. Many punters know how to milk the system and has given rise to the term bonus abuse. The term does sound deliberately harsh but history has proved that canny players have abused the loopholes and caused serious damage to some brands. So when bemoaning the sometimes outrageous play through requirements, remember it was players that caused the knee jerk reaction. So what is abuse of deposit casino bonuses? Well unfortunately this is not that clear. The term is regularly sprinkled within terms and conditions. It is considered such a crime that accounts are suspended and funds frozen if a player is suspected of it. The problem is there is usually no clear definition of what is considered no deposit bonus abuse.
What is the Welcome Bonus Catch?
There are some obvious scenarios that are termed bonus abuse. The most blatant is the multiple account scam. Many try to trick the casinos into giving away multiple bonuses. Casinos never hide the fact that only one of the deposit bonuses per household is allowed. There are players that try to get around that by opening separate accounts using different e-mail addresses and fake names. Casinos are wise to most of the scams however and use sophisticated methods to track and identify players. The bottom line is that if you want to withdraw funds the methods used to verify ID usually uncovers the fraud anyway. It's all well and good using IP blockers and proxy accounts but most get caught out in the end. If you try to scam the casino and get caught you will be blacklisted.
The Not-So-Blatant Catch of The Casino Sign Up Bonus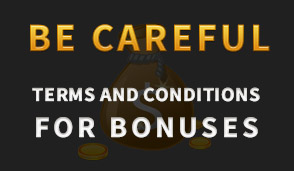 Unfortunately some casinos have taken things the other way and use the term bonus abuse to scam the punter. Pretty much every casino there is online uses the term within its terms and conditions for bonuses. When you read those terms carefully you will see that the casino management reserves the right to decide what bonus abuse is or not. So it is basically a get out clause for casinos. This is one area that gets a lot of chatter in forums and for good reason. It has become far more common for casinos to welch on bonuses using this very vague clause. For example one form of bonus abuse is that players only do just enough to satisfy the terms and no more. Casinos say this is not in the spirit of the best no deposit casino bonuses and refuse to pay. Well what are players supposed to do? If a x20 wagering requirement is met then the winnings should be paid simple. The problem is that casinos have very good lawyers and the terms are written in such a way that allow them to wriggle out. One of the favorite methods casinos use is the term 'irregular play' this is part of their payout procedure called the playing pattern review. All casinos review play to filter for certain patterns such as zero margin bets, equal play and hedge betting. They also look for single bets that are 30% or more than the bonus amount. These are all very clear and are well laid out in the terms and conditions. Issues arise when casinos use the 'reserves the right to decide what irregular play is' clause.
So Why Bother With No Deposit Casino Bonuses
Well putting it simply a lot of people don't. There are some very good points made by those who advocate not accepting any deposit bonus casinos offer. You know exactly where you stand if you don't accept any bonuses. Casinos have no get out clauses if you don't take a freebie. Casinos have got very clever when it comes to not paying out winnings on bonus funds. The point to understand is that nobody gives away money. If you look at all deposit bonuses as simply more playing tokens and don't get wrapped up in the 'free money' idea they are great. If you look at a lot of other promotional gifts like free spins for example nobody expects to gain anything out of them. They are purely designed to get you to play a new game. Hopefully with the intention that you will use your own money in the future. One of the problems is that people think that they are going to win money regardless when they play at an online casino. The cold hard truth is the odds are stacked against you. Playing at an online casino should be viewed as a pastime. Purely entertainment value with the chance of winning a little back. Most accept this and any winnings they make get gambled back almost immediately.
Don't Be Fooled By Huge Sums
There have been some very large no deposit bonuses given in the past. Don't accept them on face value. Read all of the terms and conditions very carefully. If it seems too good to be true it usually is. Talk to the customer service team if they can't explain all of the rules surrounding a no deposit bonus don't take it. Every single deposit bonus offered has to have the option of not accepting it. Far too many cases have happened where punters didn't want the bonus and have not opted out correctly. Some people have got confused by the wagering requirements and casino deposit bonus funds. Making deposits thinking they have met them only to find out they haven't and losing their own money in the process. Remember casinos have very clever legal teams that write these T&C's you are not likely to beat them at their own game.
Conclusion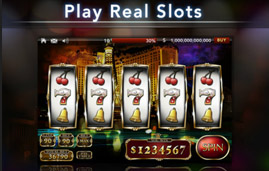 The bottom line is if you love to play casino games and are not that worried about making free cash then the no deposit bonus is great. What's not to love about getting free tokens to play your favorite game? Remember that casinos are in business to make money not give it away. It does seem that the no deposit bonus is staging a comeback. There is no reason not to take advantage of a reputable online casinos offer of some free time at the tables. Who knows you may be very lucky and get though the wagering requirements and get to cash out. The thing is as long as you have the idea in your head that nobody is going to get rich from a no deposit bonus, you won't be disappointed. Remember playing casino games is supposed to be fun. If you get wrapped up in the notion that you are chasing free cash maybe you need to step back and take a look at your reasons for playing. There are many charitable organizations set up to help those who think they might have a problem. They are all anonymous and are there to help not judge you.