RTG Casinos Have Pros And Cons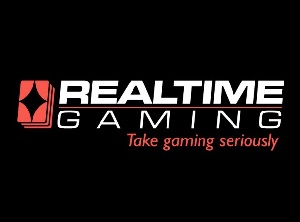 Realtime Gaming software developers have been in the business since 1998 are considered by many to be consistent top 5 contenders by both end users and clients. Creating an around complete solution that offers casinos an 'of the peg' product that can be tailored to individual needs. The company seams to value quality and they don't disappoint. Innovative solutions help provide some of the industry's best games. RTG's blackjack is considered to be the fastest playing blackjack there is online. 7 hands a minute at the last count. RTG's platform is one of the most adaptable pieces of casino software allowing brands to set an identity games are easily recognizable as RTG but can be set up to have a bespoke feel. Another aspect of the flexibility is considered a plus by RTG online casinos but a negative by players, is the fact that casinos can set their own payout levels on slots. It is very wise to check before playing and if there are no visible payout tables on the website ask the customer service. This area could a make or break when deciding who to deposit with. Another area of concern is the fact that Realtime Gaming do not care who they sell their software to. Absolutely no vetting procedure is in place, and unfortunately there have been a few rogue operators running under the RTG banner. But don't let that put you off RTG software will give you a great gaming experience.
RTG Casino Bonus Codes – They Have A Lot Of Them
RTG casinos are known for having a lot of bonus codes, no deposit codes, free spins, large welcome bonuses and a myriad of regular promotions. Casinos on the RGT platform love using promo codes and vouchers. High rollers are particularly looked after in the best RTG casinos there has been a 200% with no cap and 50 free spins offered in the past. A brand feature of RTG casinos is game specific bonuses as well.
The RTG Casino List Covers The Good The Bad And The Ugly
For such a respected brand name it's a little surprising to see such a range in quality and trustworthiness using RTG software. At the top end the likes of Bodog/Bovada, Casino Miami Club, Cherry Jackpot Casino and SlotoCash are trusted and well liked, then you have Titan a blatant name rip off and slated by most for other serious issues. The fact that they have no shame regarding to whom they sell to is a bit of a knock to the company. It means that the due diligence you perform is doubly important. The software is excellent but the casino may not be! Have no fears about the actual software though. It is considered top notch where fairness of the games is concerned, and the security of the system is one of the class leaders.
Game Selection
RTG may not have the largest collection of games but the ones they do have are often with a unique twist. All of the standard table games are represented with a few more besides, tri-card poker, War, Red Dog are all branded versions of slightly more obscure games. There's even a progressive card game Let 'Em Ride with side bets and the ability to change bets during the hand. Slots are where RTG has a lot less than its main competitors. They do however have a good selection from the traditional 3-reel single pay line several 5-reel multi-pay line and a few quite clever progressive jackpots. If you are into video poker RTG has many on offer with payouts up in the 98% range. The most popular is still Jacks or Better but Deuces Wild, Joker Poker and Bonus Poker have a good following and the slightly different Pick'em Poker is gaining ground. All in all RTG may have a smaller selection of games but they are quality.
The RTG Mobile Casino Platform Is Forward Thinking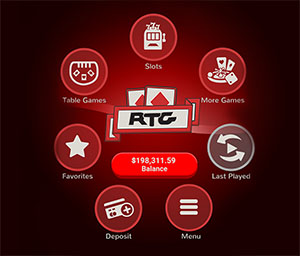 Realtime Gaming has read the writing on the wall where mobile casinos are concerned. Unlike the competition they are not developing downloadable apps. Instead they are going with a fully responsive coding system. Smart thinking on their part. Compatible with pretty much any device that can connect to the internet means nobody is left out. Screen size and OS is detected by the software and a suitable version is loaded. The available games on the mobile versions may be limited at the moment but the list is growing. RTG is a leading player in the software market and as such put a lot of effort into R+D. The trend of live dealer casinos is one area where the scope for expansion is huge. Let's hope that this something that gets the attention it deserves. It can only be good for the industry.