How to Best Play Online Bingo Games – Eyes Down!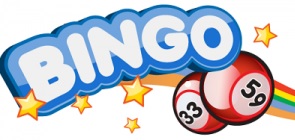 The promise of winning truckloads of cash is always going to be a good one, especially if Christmas is just round the corner, you've got a big celebration coming up, or you just need a bit more cash to see you through till next pay day. You might even fancy your chances at winning some extra cash for an exotic holiday, or because you want to buy a new car.
Playing an online bingo game is a great way to up the chances of winning some money, but it's also good fun, easy to master and really rather sociable. Of course we appreciate the one you're going to be most interested in is the chance of it being financially rewarding so why don't we give you some tips.
Bingo Online – Tips, Best Casinos and Ways to Play
Only play for the right reasons – Of course you'll be really pleased if you make pots of money, but it's worth remembering that when you play bingo online your results will be based on luck, as there is no skill or judgement involved. There are however, ways you can increase your chances of winning, which we'll look at a little later. You should view the best online bingo sites as chance to enjoy the experience and feel part of a community – rather than hoping to maximise your financial gains. Look at it this way and you'll always be a winner.
Only register with reputable sites – We'll be featuring many of the best online bingo sites here on our site. You can be sure the site you choose is a reputable one, and there will be no issues with the game's performance, payments and payouts.
Be hard on yourself and set a daily limit – It's all too easy to get carried away and forget that you can lose money as well as win it, particularly when you feel you've hit a winning streak. A good way to keep a track of your profits is by setting yourself a daily limit.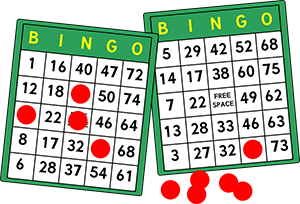 Don't be tempted to play too many cards at once – While it might be very tempting to play as many cards as you can you're likely to find yourself confused and miss opportunities. Stick with 3 or 4 cards at the most and you'll keep better track of your games.
Don't always pick the busy times to play – Weekends are obviously going to be busier, so you'll be better off choosing a site that has fewer players in the early morning or afternoon. A less crowded time slot will increase your chances of reaping rewards. The jackpots may be smaller during the quieter times but your chance of winning increases.
Keep a look out for an online bingo bonus – Many of the best online bingo sites offer attractive bingo bonuses. No deposit bonuses, deposit bonuses, free tickets, BOGOF bonuses, and more are all worth considering.
Best Online Bingo Casinos

1

Worldwide

€300


Bonus

200+


Games

150+


Mobile

97.21%


Payout
Play now –
2

Worldwide

€1,500


Bonus

150+


Games

100+


Mobile

96.91%


Payout
Play now –
3

Worldwide

€1,750


Bonus

120+


Games

80+


Mobile

96.50%


Payout
Play now –
What are the rules for online bingo games?
Signing up to play bingo online is pretty simple with the process explained well in the best online bingo sites. Part of the process will always be agreeing to the rules, so make sure you read them carefully before ticking the box to say you agree. Many of the sites are prone to changing the rules from time to time, but a reputable ones like CasinoMax, Red Stag, CherryJackpot and Exclusive Casino will always advise players of any changes.
Duplicate accounts – These are a definate no-no for most online bingo sites. Only one account per person or per IP address. Some reputable casino gambling sites make exceptions for separate bank accounts within the same household. However, you'd be wise to check with each particular site because a duplicate account could result in your account being closed or a withdrawal being denied.
Play through rules – This is an important rule to get straight before you start playing, especially when different rules are made by different casinos and for different games. There are some you'll be pleased to know have no such rules.
Timed deposit rules – You may have to make a deposit within the last week in order to request a cash out if you win. There are also a few sites that won't allow you to make a deposit if there is more than a certain amount in your account.
Online bingo bonus rules – Sites will have their own rules laid down with regards withdrawing bonus money. Read the rules carefully and contact the site if you're at all unsure.
Cash out rules – Again each site will have its own set of rules so make sure you read them carefully and understand what's involved.
Etiquette for bingo chat – Basically they're pretty simple. Negativity and bad manners are frowned on so try and be nice. Treat others as you would have them treat you. There is no need to post any personal information, and it won't go down too well if you mention other sites.
What are the options for online bingo games?
There are plenty of different online bingo games to choose from, many of which are amongst the most popular casino games. One of the most popular is the 90 ball bingo game. As the name suggests 90 numbers are used. Another popular version is 75 ball bingo.
You can choose to play online bingo using real money or try it out for free. Playing without risking any of your hard earned cash is always a good place to start, while you get to learn as much as you can about the different ways the sites are set up and organised for players.
You're going to learn more about the world of online bingo and the wealth of other online gambling opportunities available right here on this site. Stay tuned for heaps more friendly, informative and interesting information to help make your online gambling more enjoyable, and hopefully profitable too.
Playing online bingo is fun, and this is made possible by knowing the rules and understanding what the game is about before starting to play. Here's wishing you all the luck in the world, but above all have a good time.