IGT Online Casinos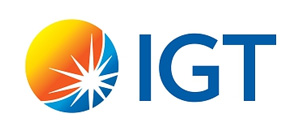 International Game Technology is a huge name in the gaming industry. The largest manufacturer of slots machines in the world, it's estimated that around half the slot machines in the US are now made by IGT. Like many other gaming software developers IGT wanted to cash in on the boom and branched out into the online gambling world in 2005. Putting its vast experience from land based operations to good use a foothold was quickly established. IGT casino games are used by some of the leading online casinos established today. Most known for their slots, IGT produce a full suite of online casino games and a fully integrated casino management system. All of the most popular table games and card games are also available. Play one of their roulette games and it gives you one of the closest gameplay experiences to the real thing as possible online. They also have some interesting bespoke varients.
Online Casinos Take The Best IGT Games
Most casinos these days cherry pick games from a wide variety of producers. There are very few standalone casinos. Even casinos that are owned by the software companies themselves have competitor's games on their sites. IGT are no different and all of their titles are mixed amongst everybody else's. In fact if you didn't know your slots you would be hard pushed tell who was who they mesh so well together. If you have never heard of IGT you have probably still played IGT slots online. Several long standing relationships with board game manufacturers, toy companies and movie studios have produced some of the most popular slots games online. The latest titles from IGT Star Trek and The Cleopatra games are going down a storm.
IGT Mobile Casino Games Have Kept Up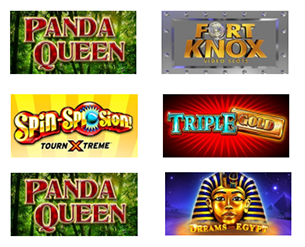 Unlike a lot of developers that jumped on the app bandwagon IGT have not gone down the route of downloadable apps. By making their mobile offering using HTML5 IGT have not limited their market to one OS. Fully responsive HTML5 coding means that all games should work on every modern mobile device. No need to take up space on your phones hard drive just log in via your browser and play. IGT even have a range of mini games in their stables, in case you needed to play one than one game at once.
Regulations And Legal Standing
IGT is an American company it is based in Nevada and as such probably has some interesting issues surrounding regulations. US law is at best a little confusing where gambling is concerned. It's legal to gamble in Nevada and the industry is well regulated, where the sticky bit comes is internet gambling. The law is a bit ambiguous but essentially you can't provide gambling services to a state that it's outlawed in. This has led to most software developers not supplying to casinos facing the US. The fear of legal reprisals is very real. The upshot is it's unclear who regulates LGT's online games. As a global company with many names under its umbrella it must be regulated by more than one. Of course all reputable casinos have licenses with regulatory bodies and as such should be audited for fairness.
Here For A While Yet
IGT started life as a private company in the early 1970's going public in 1981 on the New York Stock Exchange. From then on it has grown into a very important player in the industry. Adding several companies to its portfolio over the years has given it a hold in just about every continent on the planet. It's not likely that it's going away anytime soon.