Lovers of Bingo and Roulette Should Try Their Hand at Spingo Online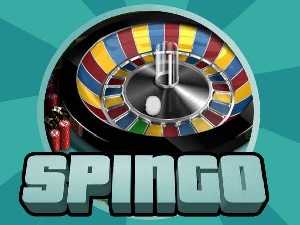 If bingo and roulette are your favourite online gambling games then you're in for some extra fun with the online game of spingo. Many of the best online gambling sites have introduced a game that combines the best of both roulette and bingo for a huge amount of fun and entertainment. Combining the best of both worlds, it can be an excellent introduction for hardened bingo players who are looking for some variety, and for roulette players who are looking for something a little more entertaining.
Whether you're a novice, complete beginner, hardened expert or gambler looking for some fun, spingo has something for everyone. Spingo online casinos offer new online roulette players a great way to get a feel for the game. Even roulette players with a wealth of experience should enjoy taking a break from the strict style of formal roulette.
Playing spingo online – The basics
Laid out like a roulette game there are however a few subtle differences. Yes there's a wheel that spins but there are four colours, yellow, red, blue and green rather than traditional roulettes red and black. And whereas roulette has numbers up to 38 randomly located around the wheel and only one ball, spingo uses ten numbered balls that pop out and eventually land in one of the coloured slots.
Players predict the outcome of the spin and place their bets accordingly. You can bet on a colour, number or numbers of the ball, odds or evens. The balls are numbered one to ten, and there are 21 balls that are randomly drawn. For each number between 1 and 10 there are two balls for each number, and one ball numbered zero.
The roulette wheel has eight yellow slots, eight red slots, and one single green slot.
Best Online Spingo Casinos

1

Worldwide

€300


Bonus

200+


Games

150+


Mobile

97.21%


Payout
Play now –
2

Worldwide

€1,500


Bonus

150+


Games

100+


Mobile

96.91%


Payout
Play now –
3

Worldwide

€1,750


Bonus

120+


Games

80+


Mobile

96.50%


Payout
Play now –
How to play online spingo
If you're looking to try your hand at this exciting new casino game you aren't going to need to be a gaming whizz to understand the process. However, before you start clicking wildly and risking your cash we're going to start you off with a step-by-step guide.
First select the chip value and place your chips on the table. You can place as many chips on the table as you want to, although there will be a maximum for each bet type. Each of your betting options has a different payout, which we'll look at a little later.
Simply click spin and start the balls and the wheel rolling.
The balls are then drawn in turn and will land in one of the coloured slots.
If you've predicted correctly the game will tell you how much you've earned. If you didn't win then that particular game is over and go can play again. A word of warning: there is an autoplay option which you'd be wise to take notice of, or you might find yourself completely out of chips.
Spingo online casinos off the following betting options and payouts
Combination colour and number bet – Choose a specific number and colour and you're making a combination bet with a payout of 32:1.
Green colour bet – There's only one green slot on the spinning wheel which means the payout for this wager is generous at 24:1.
Zero number bet – There's only one zero ball so again the chances of this ball being drawn are pretty low. This bet has a big payout of 20:1.
Number wager 1 to 10 – If you don't want to worry about picking a colour and would rather choose a number you can expect a payout of 10:1 should you pick correctly.
Colour bet – If you'd prefer to pick from the three colours of yellow, red, or blue you can expect a payout of 3:1 if you guess the right one.
Odd bet – Bet that the balls drawn will be odd numbers and the payout is 2:1.
Even bet – If you think the numbers drawn will be even the payout is one again 2:1.
Low or high numbers bet – You can also choose whether the balls drawn will be numbered between 1 and 5, or 6 and 10. Which will also earn you a payout of 2:1.
Does the house have an edge and is it there any strategy involved?
Of course the house has an edge, what would be the point otherwise? For spingo the house edge differs depending on the bet. For wagers made on odds, evens, low or high numbers the house edge is 4.75%. If you decide you want to bet on a specific colour, the house edge comes down a little to 4%. However, it goes back up again to 4.76% for a zero or 1-10 number wager. The best wager to make by far is a combination of colour and number. The house edge drops down to 2.48%.
As with online roulette games spingo uses random number generating software, which means there is no way you can predict the winning colours or numbers 100%. No where near infact. You can however increase your odds by betting additional chips. But always bear in mind that spingo, to all intents and purposes, is a game of luck.
A relative newcomer – Online spingo
Spingo is only a few years old and was brought about during the era of online casinos. You won't be able to find this game at any land based casino, only online. It's become very popular with roulette players because of the change in pace to a traditional roulette game, along with the chance of winning big. Most of the best online casinos offer the game, but you may find it called bingo-roulette on some of them. There are even ways to play for free, before choosing to play spingo for real money. It's the perfect way to try spingo out for size, so to speak, understand the rules and how to place bets. Playing for free however, will never give you the same buzz as real money play.