Top Online Casinos in Bulgaria – Certified Casino Sites in BG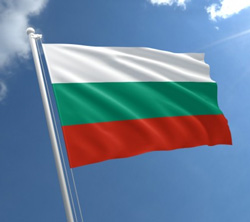 If you are a gambler looking for a place to visit with more to offer than just your table fun, then try Bulgaria. The country has a lot to offer for a relatively small country. Beautiful mountain scenery with more lakes and thermal springs than you could hope to visit. Therapeutic spas at which to unwind and cleanse your soul. Winter allows lots of excellent skiing for some of the cheapest prices in Europe and a long Black Sea Coast for the beach lovers amongst you. The Black Sea Resorts are where you will find a large concentration of Bulgaria's top casino hotels. Sunny Beach has many to choose from and they host some international poker tourneys there. In fact it has become a popular destination for Turks and Israelis wishing to partake of games illegal in their homelands. There are some very good land-based casinos in Bulgaria and there are even a few vying for the title of best online casino Bulgaria.
Best Online Bulgarian Casinos and the Rise of Poker
The rise of poker across the world has been truly astounding it has reached just about everywhere. Bulgaria is no exception. A relatively late starter it has bloomed in recent years. Where it was once a pastime of the wealthy visiting a casino has become a regular thing for many in Bulgaria. Step into the International Hotel Casino & Tower Suites, Golden Sands Varna at any time and the No Limit Cash tables will have a game going on. The floor will be buzzing with activity with roulette a very popular game, blackjack, baccarat and Caribbean Stud are not so popular but always have a punter or two. The slots are off to one side and are always busy. The slightly unusual aspect for a European Casino is that you can still smoke on the casino floor. Bulgarians like their tobacco and are reluctant to give in to EU rules on that one! If you are a tournament Hold 'Em player the summer sees a rash of events with multi-level buy-ins most days. These range from €20 re-buys all the way up to €500 big field 4 day-ers. The Circuito Nacional De Poker is a big international event that plays there along with others from the Laroush Poker Series.
Best Online Casinos in Bulgaria

1

Worldwide

€300


Bonus

200+


Games

150+


Mobile

97.21%


Payout
Play now –
2

Worldwide

€1,500


Bonus

150+


Games

100+


Mobile

96.91%


Payout
Play now –
3

Worldwide

€1,750


Bonus

120+


Games

80+


Mobile

96.50%


Payout
Play now –
Not Much History To Bulgarian Casinos Let Alone online Bulgarian Casinos
Like most Eastern European countries gambling was explicitly prohibited during the communist era. Playing casino games was a big no-no up until the fall of the Soviet Bloc. Bulgaria had it just as bad under the Ottoman Turks there was no 18th century casino boom here. They were lucky to get bread let alone be allowed to or afford to gamble. Things rapidly changed in the mid 1990's and casinos and gaming halls sprang up everywhere. They were not regulated however until 1998 and a lot of shady operators cashed in. The State Commission for Gambling started issuing licenses and the industry began its clean up. There is now a very healthy gambling scene with all forms legal as long as they are licensed.
Internet Gambling Had A Shaky Start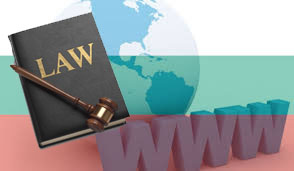 In 2008 online gambling was made legal but once again regulation was a little late in coming. 2012 saw a law regulating the industry but high taxes put a dampener on the whole thing. Unlicensed sites are blacklisted and blocked in Bulgaria. The list is a long one with some very big names on it. The government saw its error and revised the tax rules and implemented a license fee in 2013. This has seen a lot of interest and the situation is now looking good with many brands investing in the Bulgarian online gambling market. The best Bulgarian online casino is still foreign but the industry is expanding and local brands will come into play.
Some Golden Rules When Deciding Which Is The Best Online Casino Bulgaria Has
The first step is to find an online casino that has all of the relevant licenses. You may well be able to get onto a site that is regulated else-where but that doesn't mean it's legal in Bulgaria. The authorities may well of not gotten round to blocking it yet. You don't want to deposit funds one week only to find you can't access the site the next week! Take care when you find a casino with the correct Bulgarian certification check that it has a license from another jurisdiction as well this will give a backup. The most respected is the UK Gambling Commission if a site takes UK customers as well as Bulgarian you know it is regulated by the strongest authority out there. The UK has had a legal regulated gambling industry for decades and is in fact the oldest. The Maltese Gambling Authority is another very well respected board as is Gibraltar.
Moving Money Online Must Be Safe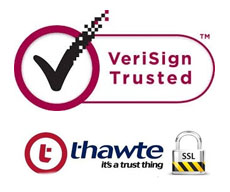 All legitimate online casinos use strong firewalls and malware to protect financial transactions. The best have independent security firms to test their protocols. Check for logos on the site like Thawte or VeriSign these guys are top notch and put the security through its paces. ID theft is a big concern depositing methods have moved on a lot in recent years and now you can make a deposit using any number of methods that protect your banking details. All of the top brands will have a choice of up to 40 methods available just choose one that is most suitable to you.
Read Reviews And Player Forums
The online gambling world is one of the few areas player forums have teeth. They play a valid part in highlighting problem casinos and fixing glitches in the legitimate ones. So much so that the big online casinos have customer agent linked to them to monitor threads and sort problems. In this fast moving player focused industry a bad rep spreads quickly and can be very damaging. Online casinos in Bulgaria are a burgeoning phenomenon the authorities are very pro gambling as long as it is regulated. This is all a very good sign for those that like to spin the wheel from the comfort of their sofa.