Топ Casinos Online in Norway – Best Casino Sites for Norwegians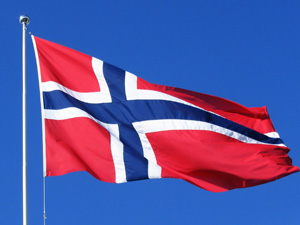 The stark beauty of Norway is one reason many visit the country. Gambling is not however. The laws surrounding gambling here are some of the most restrictive in Europe. There are only two options open to gamblers and they are both state controlled. That is unless you want to take a cruise, operating outside of Norway's territorial waters cruise liners offer the full range of casino games. The legal options online are just as meagre the Norske Tipping website holds the title of the best online casino Norway has, purely because it's the only one. It is not very good to be honest the game selection is poor, the software is almost as bad and customer reviews are terrible. Thankfully offshore brands are ignoring the prohibition and take Norwegians anyway.
Online Casino Norway – How to Find the Best Norsk Casino
The Norwegian lawmakers have tried for many years to restrict the gambling market in their homeland. While this has worked with land based operations the internet is a different animal. The last few years have seen a lot of challenges from the European Commission towards state monopolies in the gambling industry. Norway however is not a full member of the EU and as such has more autonomy. However there have been legal challenges because Norway is part of the EEA and is covered by free trade agreements. Ladbrokes brought one such challenge but lost. As with many other countries that have tried to curb their citizens online gambling activities Norway has spectacularly failed to do so. Even Norway's version of a financial bill that prohibits banks from processing transactions with the merchant category code 7995 (gambling activities) has had little effect. In fact as most online casinos now have a multitude of third party options it is pretty much irrelevant as a piece of legislation. The Ministry responsible has admitted as much in a recent statement. So the landscape is in reality much brighter the best Norwegian online casino has competition.
Best Online Casinos in Norway

1

Worldwide

€300


Bonus

200+


Games

150+


Mobile

97.21%


Payout
Play now –
2

Worldwide

€1,500


Bonus

150+


Games

100+


Mobile

96.91%


Payout
Play now –
3

Worldwide

€1,750


Bonus

120+


Games

80+


Mobile

96.50%


Payout
Play now –
ISP's Don't Even Block Sites
It seems the authorities have no more ideas. It's almost as if they have given up. The only way forward for them is to open the market up but that does not look like it's going to happen anytime soon. So in the meantime it's foreign sites that will steal the revenue from the government. It needs to be said that it is not illegal to gamble in Norway so punters are safe. The unlicensed online casinos do run some risk but the issues involved trying to prosecute them makes it worth that risk. So it's business as usual for casinos and they are taking advantage of it.
No Need To Play With Unregulated Brands
The online casino industry has been flourishing for over twenty years now. There have been some issues over the years with rogue operators and slack oversight by regulatory bodies. That thankfully has been taken care of by the major governing bodies responsible. That does not mean however that all licenses are as good as each other. For example in the past a license from Antigua and Barbuda was highly rated. Now after some high profile fraud cases it's not so. Curacao is another example of, it's not what it seems. The authorities there issue business licenses and solely cover registration on the island there is no form of regulation at all. There have been cases of online casinos having licenses revoked from one of the respected bodies only to be up and running the next day with one from Curacao! So take care, the best governing authorities are Gibraltar, Malta and the Isle of Man. If a brand has UK customers it will also have to have a license from the UK Gambling Commission widely accepted as the toughest.
There Are Even Norwegian Language Versions
Despite the legal situation there are many brands offering their sites in Norwegian. There is no reason for communication problems as they usually offer customer services in your native tongue also. Theirs even several that accept accounts in Kroner so no need to pay expensive conversion fees either. The banking laws have made the financial transactions a little more limited for Norwegians but the best online casinos will have a wide selection of methods not covered by the law. The most popular are e-Wallets like Skrill, Neteller and of course PayPal this is another market that just keeps growing and there are many new options available so it is really down to person choice. The biggest brands have around 40 different methods. So you are kind of spoilt for choice with the big operations.
Is There Light At The End Of The Tunnel?
Norway's law makers seem to have reached an impasse. Everything they have tried has failed when it comes to trying to curb online gambling in the country. Not surprising really all those long winter nights' poker and roulette go hand in glove with 24 hour darkness. Social gambling has always been allowed so the internet is really just an extension of that. All you are doing is bringing a casino into your living room. The problem is like most politicians Norway's are stubborn they really don't like to admit when they are wrong. Repealing laws are a huge admission that you were way off base. The revenue that is flowing out of the country however will eventually make them see sense. You can't possibly sustain a law that a large amount of your, otherwise law abiding, population disregards with impunity. Come on Norway wake up the coffee's on. This is the age of the internet you won't stop people from doing something that is perfectly legal in their home if played live. Millions of tax Kroner are leaving the country every year. Spend the money on building more schools you can never have too many. Norwegians have a great life the living standard is very high and people are happy, make it happier and regulate online casinos Norway.