Ukraine's Gambling Industry – Tragedy Struck
In the spring of 2009 a crowded casino in the eastern Ukrainian city of Dnipropetrovsk was struck by fire. The resulting fire killed 9 people and seriously injured 11 others. This tragic event caused the immediate closure of all casinos, gambling halls and night clubs due to safety concerns. A citywide inspection was undertaken. In the meantime the resulting public outrage at the lack of care for the public led the authorities to ban all gambling within Ukraine. Up until this point in time the industry in Ukraine had been a booming one but was a victim of its own success and the lack of oversight by the authorities.
June 23rd Was Gambling's Funeral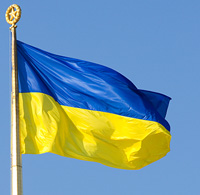 The law 'On Prohibition of Gambling Business in Ukraine' had many opponents. The rising industry was a large employer and its proponents lamented the loss of jobs. This however held no weight against public opinion and as all good politicians do the President bowed to pressure and signed. Gambling was now dead in Ukraine, apart from the state run lottery of course! The following January's budget list of licensed businesses excluded all gambling from it. The law was now written in stone erect a memorial gambling is dead.
They Shot The Internet Too
Considering the law was enacted as a result of death in a land-based casino it was a little strange that online casinos were banned in country as well. The fire highlighted some serious issues and the deaths were horrific and avoidable but for what reason were online casinos targeted as well? This mattered not a jot as the wording of the law meant that providers just moved their servers offshore. They continued to exploit this loophole and gave Ukrainian players what they wanted. There was a varied choice and the title 'best online casino Ukraine' was a hard fought contest. That is until the authorities worked out the mistake and amended the law in 2011. Suddenly it was illegal to provide the service to Ukrainian citizens. This seems to indicate an ulterior motive to the ban, the safety of players online cannot be the reason.
Top 7 Recommended Casinos
1
.
$800

BONUS
150+

GAMES
50+

MOBILE
97.11%

PAYOUT
2
.
£100

BONUS
280+

GAMES
100+

MOBILE
96.91%

PAYOUT
3
.
$2,500

BONUS
150+

GAMES
50+

MOBILE
97.11%

PAYOUT
4
.
€200

BONUS
200+

GAMES
100+

MOBILE
97.44%

PAYOUT
5
.
$8,888

BONUS
120+

GAMES
25+

MOBILE
98.61%

PAYOUT
6
.
£100

BONUS
120+

GAMES
56+

MOBILE
>95%

PAYOUT
7
.
$1,000

BONUS
200+

GAMES
50+

MOBILE
97.84%

PAYOUT
A Lifeline Was Thrown To The Industry
In 2010 a draft law was written proposing gambling zones. Similar to those in its neighbor Russia these zones would provide the public with the full range of casino games. This draft was made public after the elections and offered a brand new approach to gambling in Ukraine. The State would have full control with a complete monopoly. Licenses would be issued to private operators but would be controlled and organized by the state. Casinos would only be allowed in special zones that would be subject to town planning. These zones while similar to the Russian idea are a little more flexible. Four resorts were named Bukovel, Truskavets, Morshyn, Mukacheve and Slavske along with the Autonomous Republic of Crimea (excluding Sevastopol) as well. Or within four or more star hotels with a minimum of 100 rooms. Cultural and entertainment complexes where casinos with 500sq meters of floor space can be located. Non-residential premises and onboard Ukrainian registered ships also with 500sq meters of floor space. While quite flexible in nature the draft law did propose the continued ban on bookmaking, slot machines and online casinos.
Russia Put An Indefinite Hold On Proceedings
World events have understandably taken the attention away from implementing the new gambling law. The Russian annexation of Crimea has the full attention of the government at the moment. The loss of life and territory is obviously more important than gambling. On the plus side there has been a conference dedicated to discussing the issue the Ukrainian Gaming Congress was held in the autumn of 2015.
In The Meantime
Despite the amendment to the laws surrounding online casinos Ukrainian players still gain access to offshore brands. These companies are more than willing to accept players and the authorities don't seem to go after players. Players from Ukraine have to take care when choosing where to play. The best Ukrainian online casino however good will not have a dedicated Ukrainian version. This means language issues will be a consideration. Players must be sure of the brand before they commit any funds and investigation into the legitimacy is essential. Financing the account brings its own concerns as currency will have to be converted to either Euros or Dollars. This will incur exchange rates and fees some of which may be high or hidden. It is essential that all costs are known beforehand if a bankroll is to be managed.
Regulated By A Respected Body
Europe has some of the strongest rules and regulations for the online casino world. When looking for a brand to play with a license from one of the established authorities is a must. Gibraltar, Malta and the Isle of Man all have regulatory authorities that have strong records. All existing and new games are audited for fairness and the casino must adhere to strict rules. Enforcement of the rules is strong and many have loss accreditation as a result of infringement. If a casino except UK players as well it will also be regulated by the UK Gambling Commission this body is widely held as the strictest. The UK has the oldest regulated, legal gambling industry in the world.
Trust Your Peers
Player forums have run alongside online casinos since their inception. The oldest have considerable power when it comes to holding online casinos to account. The industry is player focused and extremely competitive and fast moving. In the internet age player issues can quickly damage a brand and viral threads on forums have crushed rogue operators. All of the top brands have agents in contact with forums to address problems. All businesses make mistakes rectifying them allows the cream to shine. A wise gambler takes heed of forums. Bad operators do not last in this industry so if an online casino has had the backing of the playing public for several years it is a safe bet.