Top Colombian Casinos Online – Real Money Casino Sites in Colombia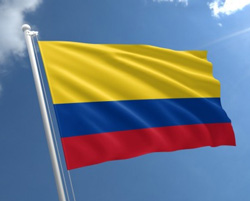 For far too long the beautiful country of Colombia has been marred by violence from drug cartels, corruption and guerrilla warfare. There is so much more to this country. The second most diverse country in the world and ten times smaller than the first, Brazil. Peace is finally looking like lasting and the country is opening up. Medellin once the murder capital of the world is now a cultural center attracting many to the country. Tourism is growing now that the country is more stable with around 50% of the country uninhabited the scope for Eco-tourism is huge. But in the meantime there are lots of places to visit. Having coastlines on both the Pacific and the Caribbean not much more is needed for the perfect holiday. Some fun in the evening is always welcome and there's lots on offer. Gambling has long been a favorite pastime in Colombia and there are many casinos in the major cities. The laws surrounding gambling in Colombia are deemed outdated and frankly inadequate. With this in mind the government has requested a new legal framework to regulate the industry. As things stand the authorities are clamping down heavily on illegal operations.
Online Casinos Colombia – Regulations and Legality
As it stands most forms of gambling are legal in Colombia and were the strict preserve of the government. Changes to horse racing laws are hoped to trigger a resurgence in the industry that once was a big player in the country. Online gambling is one area that is in desperate need of help. At present it is illegal to operate an online gambling site in Colombia. That does not stop offshore brands from targeting Colombian residents. There are over a hundred at the moment that have no issues flouting the rules. While the authorities are making a big show of taking down illicit land based operations so far they haven't gone after any online casinos. The penalties are quite clear with a heavy fine and the site getting banned for 5 years. There is no information available as to whether players would be targeted. The country's economy has taken a large hit as it is dependent on oil revenue for a large part of its export income. The thought of all those tax pesos going offshore must be playing on their minds. It's likely that the new framework will open up the industry for online casinos. Soon enough the best online casino Colombia has might actually be licensed and pay tax there.
Best Online Casinos in Colombia

1

Worldwide

€300


Bonus

200+


Games

150+


Mobile

97.21%


Payout
Play now –
2

Worldwide

€1,500


Bonus

150+


Games

100+


Mobile

96.91%


Payout
Play now –
3

Worldwide

€1,750


Bonus

120+


Games

80+


Mobile

96.50%


Payout
Play now –
Meanwhile The Choice Is There
As stated previously there are well over one hundred online casinos taking player from Colombia. The fact that it is illegal to run must throw up the question are you going to get into trouble? That is a problem that can change very quickly and is best answered by a professional. If you are looking to sign up with an online casino there are other pitfalls to avoid also. Until the law is amended the only option you have is an offshore brand. Because of this there will be no local help if you run into any problems. So your investigation into the brand should be through. Everything about an online casino has to be verifiable. If information is hard to find alarm bells should ring. Dummy companies and shell corporations are rife. So check who owns the brand where is it registered? The license can be easily checked for validity. Do your research it can save you pain in the future. Here's a few guidelines to help.
Licenses Are Not All The Same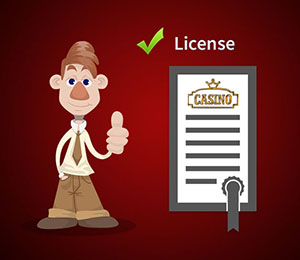 The South-American online casino market is relatively new and a lot of countries have not yet embraced it. That said some of the major European brands have avoided getting entangled with the legality of it all. So the majority of brands on offer are worldwide entities. These can be a little more challenging to check up on but still doable. The best licenses for online casinos are in order. UK Gambling Commission this body is seen as the best for all parties but it only covers UK residents but if combined with one of the other top bodies you know they are overseen. Alderney, Gibraltar, Malta and the Isle of Man all have solid reputations and strict rules. The Kahnawake Territories cover a lot of online brands facing the Americas and are doing a great job. The newbies in the scene are the Philippines, Asia's first licensing authority, although this is thrown into doubt as the new President wants to curb the industry. Then there are the Caribbean authorities that have had a big shadow over then for a while now. Licensed doesn't guarantee that they are not crooks of course but unlicensed pretty much proves they are.
Security Is A Must
When you visit an online casino you have to be on a secure page at all times. From the time you log in to the time you log out. All pages must have the prefix https and the padlock icon in the address bar for complete peace of mind. You know then that you are within SSL Encryption protocols and your information is safe. All the best use independent experts to test and certificate the measures in place. Once again easy to verify. There is absolutely no reason in today's market why top level security should not be installed.
The Forums And Watchdogs Are Great Sources
If any online casino does anything wrong you can be assured that one of the watchdogs will pick it up. There are a couple of respected sites out there run by honest enthusiasts and in this fluid industry things happen quickly. A once respected online casino can go downhill very quickly. Mistakes happen but how they are dealt with proves who the quality are. One of the best indicators of a good brand is how long it has been around in this very competitive market. Common sense is your best tool.