Top Casino Sites in Latvia – List of the Best LV Casinos Online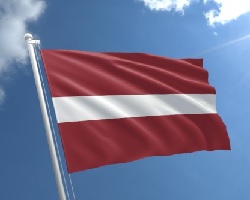 The Republic of Latvia has a very strong sense of its own identity despite being occupied territory from the 13th through to the 20th century. The final removal of soviet influence in the 90's led to the cultural revival of Latvia. The countries economy experienced a rapid growth and the leisure industry took off. Casinos started to spring up all over the place with no regulation in place the boom was a little chaotic. Laws were introduced and the once highly illegal industry had at last legitimacy. If you are a lover of all things natural and like to play casino games in your down time then Latvia is a great place to visit. Ranked second only to Switzerland for its environmental protections the un-spoilt countryside is stunning. The online casino industry in Latvia was unregulated and a bit of a mess up until 2006 when new laws came into effect. The Gambling and Lotteries Law meant that any online gambling site wanting to offer its services to Latvians it would need a Latvian license. The fees are substantial which has not meant a flood of sites applying but there is a choice. It has also bought about the clampdown on unlicensed sites with a huge blacklist of offshore venues. Those on the government blacklist have their sites blocked and transactions denied.
Casino Sites Latvia – How to Find the Best One
Thanks to the continuing efforts of the Latvian authorities the choice of online casinos available is a slim one. The best online casino Latvia has is one you can get access to and as it stands there are only seven licensed operators and one of them is sports betting only. Still it's better than a total ban. At least you will have a platform that is in your native language. The government's plan to block every unlicensed site is ambitious to say the least. Many online casinos use multiple domains to counter this tactic. Be wary though if you choose to play with a site unlicensed in Latvia. If the authorities manage to successfully block the brand you are likely to lose access to your funds. You will of course have no legal standing to be able to recover them in Latvia. So the safest way to play your roulette online is to choose a legal brand.
Best Online Casinos in Latvia

1

Worldwide

€300


Bonus

200+


Games

150+


Mobile

97.21%


Payout
Play now –
2

Worldwide

€1,500


Bonus

150+


Games

100+


Mobile

96.91%


Payout
Play now –
3

Worldwide

€1,750


Bonus

120+


Games

80+


Mobile

96.50%


Payout
Play now –
The Choice Is Made Easy
The silver lining to the lack of choice means choosing is a simple process. Security is the number one factor when playing with real money online and the best Latvian online casino must have top level security. There can be a problem if some of their pages are not secure. This rings alarm bells why are some pages secure and not others? It is always best to play at sites that are 100% covered that means every page is encrypted with the prefix https and the padlock icon in the address bar. Next you want some kind of independent inspection like Digicert or Thwate. They will put the security protocols through their paces and certify if all is up to standard. That standard these days is as good as online banks. Unfortunately in Latvia the scope of your financial transactions is very limited. Where the rest of Europe gets the full range of options with third party methods like Skrill and PayPal Latvia is stuck with Visa/MasterCard or bank transfer.
Gameplay Is Important
Because the industry is so tightly regulated if you choose one of the licensed operators they will be a safe place to play. However all is not equal and the quality of site varies. The best have a selection of software developers within their platform. But it is personal choice whether you like Microgaming or NetEnt. If you like both then you have that option with at least two venues. If Novomatic games are your thing then Fenkiss is your destination. You would be wise to hedge your bets to start with and maybe open accounts with more than one online casino so you can get a feel for the site. You don't need to put a large amount when you open the account. A great looking website may not play so good for you.
Live Dealer Online In Latvia
There may not be such a great choice where you can play online in Latvia but 4 out of the 6 casinos have live dealer set ups. If you love the live dealer interaction but don't want to leave your front room then out of the four available you will find one just right for you. Triobet, Optibet and Olybet are excellent platforms and have a range of table stakes and versions of blackjack and roulette, 11 has a more limited offering and only Optibet has baccarat. They all have classy professionals working the tables and the software is good.
Not Brilliant But A Game Is A Game
If you want to play at a legal venue then you have possibly the poorest choice in Europe when playing in Latvia. That said some of the options the rest of Europe has are pretty bad so maybe you are better off with a select few. Things are not going to change very quickly unfortunately. The steep price of the license and the fact that the actual target market is fairly small means that it's just not that attractive. The future is not so bad though as long as the online casinos that are running keep pushing the boundaries and the competition stays healthy. The rest of the world has a cut throat super-fast moving industry. This is driving the software developers to break new ground. The new games will be available for Latvia the same as everybody else. Maybe the situation is a good one the stability of the market could just mean a long and happy life for the few Latvian online casinos. Time will tell, good luck the cards are being dealt.