Top Czech Casino Sites – Best Casinos in Czech Republic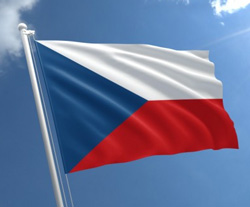 The historic capital of Bohemia, the Holy Roman Empire and now the Czech Republic, Prague is a place you must see at least once in your life. Even if you are no history buff Wenceslas Square will be known to you. The sights to see are far too many to list here but let's just say you don't get to be a UNESCO World Heritage Site for nothing. Whether you are there for a lad's weekend, a cultural visit or a business trip Wenceslas Square has to be part of your plan. There are a least three casinos on or very near the square with several other choices not too far away. Choose a wonderful Baroque building in the old town or the 5 star Marriott Hotel's new luxury Millennium Casino. Wherever you choose the atmosphere is class all the way. Some offer free buffets and drinks others only to big losers, so shop around. The feel of history about the place is tangible. Prague is a tourist haven and set up to make your visit as good as possible. If you are lucky enough to live here the sights and sounds of Prague could never bore.
Best Czech Casinos – Licensed and Safe Online Casinos
Gambling in the Czech Republic was strictly Czech based. No foreign based companies could hold a license to operate. That is all set to change thanks to EU rules. The new legislation is expected to come into force by January 2017. This will allow EU Member States and EEA based companies to be able to apply for gambling licenses. However taxation is set at a very high level at 35% gross revenue and may well be very restrictive. It remains to be seen how many will be tempted to enter the market. Also the new Gambling Bill has elements in it to force ISP's to block blacklisted websites. The blacklist will be written by the Ministry of Finance and payment providers are also expected to refuse transactions with these sites. The ISP blocks have not proved to be very successful in other countries but payment restrictions have. So access to online casinos in the Czech Republic may not be very easy.
Best Online Casinos in the Czech Republic

1

Worldwide

€300


Bonus

200+


Games

150+


Mobile

97.21%


Payout
Play now –
2

Worldwide

€1,500


Bonus

150+


Games

100+


Mobile

96.91%


Payout
Play now –
3

Worldwide

€1,750


Bonus

120+


Games

80+


Mobile

96.50%


Payout
Play now –
What's The Best Czech Republic Online Casino Then?
At the moment there are no legal online casinos in the Czech Republic. There are however several brands that currently accept Czech Republic residents. As it stands the government are not insisting on blocking sites. Also apparently due to European Law players cannot be prosecuted for playing with online casinos that are legal within the EU, Germany is going through similar problems. This will change when there the new Czech Republic rules come into play but as it stands this seems to be the case. So at the moment you can pick from one of the many available. There are some sensible checks you should make before opening an account however.
Choose Only Licensed Entities
It may sound like an obvious thing but many still make the mistake of playing with an online casino that has no license. Don't take for granted that a sight has a license just because a logo is in the footer either. There have been many brands proved to have falsified their license. Don't worry though it is easy to verify any license issued by the most reputable authorities. A quick visit to the respective authority's website and you will be able to confirm if the license is valid. There are many governing bodies that issue online gambling licenses they are not all as good as each other. If an online casino has a license from the UK Gambling Commission and takes customers from oversees they will be overseen by the best. Gibraltar and Malta are top draw both of these bodies have strict rules and oversee their license holders. Another good authority is the Isle of Man and also Alderney (Channel Islands). Be very wary of any with a Porto Rico, Curacao or even Antigua and Barbuda license. Porto Rico and Curacao just issue business licenses to any one with the cash and Antigua and Barbuda have lost their way recently. Make sure the security protocols are up to date theses can also be easily checked. The company involved should be easy to find out if not be very careful.
Language And Currency
Unless you are smart enough to be multi-lingual you will want to play in your native tongue. The best platforms have fully integrated Czech versions. It is wise to contact the customer service teams first however. It is not a good place to be if you have a problem that needs sorting and the person you are dealing with is not fluent in your language. Just because the site has a Czech version it doesn't necessarily mean the agents are competent Czech speakers. Next you want to be able to use Koruna. This is not such a common thing but there are some top level sites that do have accounts in Koruna. You really don't want to have to convert funds each and every transaction. The fees can be very expensive and are often hidden. It does of course depend on the method of transaction and your own person preference. But nobody wants to give financial institutions more money than they have too.
Player Forums Watchdogs And Blacklists
The online casino industry has been around for quite a while now. It's an entertainment service industry and players have a lot to say. There are a couple of very well respected forums and watchdogs connected to the industry. A wise person takes note of player blacklists and current threads. Every business in the service industry deals with complaints. It's how those complaints are dealt with and how transparent they are that's important. Used as a guide they are useful tools. The other decisions made when choosing the best Czech online casino purely personal. Gameplay and such can only be experienced for yourself. So start small and good luck.