Best Casino Sites in Slovakia – Top Casinos Online with Mobile Apps
Slovakia is one of the fastest growing countries in the EU. A highly educated population and low wages makes it very attractive to foreign investment. Skiing, spa resorts and a beautiful natural landscape coupled with some of the best historic architecture in Europe make it a popular destination for tourists. Couple all that with a healthy dose of casinos and your holiday is sure to be a good one. Soon after the Velvet Revolution casinos started to spring up with notable offerings from Olympic Casinos that currently runs six in the country. All forms of gambling are legal and regulated in Slovakia but when it comes to online gambling like so many in the EU there are issues.
Casino Sites in Slovakia – Top Online Safe and Legal Websites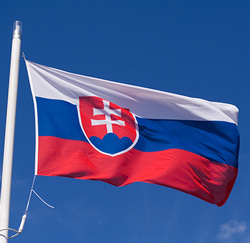 It is possible to gain a license to operate an online casino in Slovakia but there are conditions. You must have a corporate base in the country as well as servers based there. As with so many other countries this is contrary to EU membership. As it stands at the moment there are no Slovakian online casinos. So the best online casino Slovakia doesn't exist. The government even tried to block all access to foreign sites as well. This caused a backlash from online operators siting EU freedom of trade rules and the idea was dropped. So while it is technically illegal under Slovak law they can't actually enforce it and so nobody is prosecuted. The whole issue across the EU is laughable really even Germany has non-compliant rules.
Carry On Regardless
So if you live in Slovakia and want to find the best Slovakian online casino you will need to look for an offshore brand that you can play with. Fortunately the market is a very healthy one estimates put the value at €800Mper year spent in Slovakia. This means that there are plenty of reputable online casinos to choose from. With three distinct languages spoken in Slovakia there is a choice when it comes to what platform is offered. Slovak platforms are getting more common and for the Hungarian speakers there are plenty of those too. While Rusyn has no known platforms available there are Ukrainian versions which should be understood. The population of Slovakia are highly educated and many are multi-lingual to the extent that English language sites are also an option. There are so many to choose from however you can pick one that you are comfortable using. Make sure you contact the customer service department of any online casino you are interested in playing at. You may well understand the game platform but that doesn't necessarily mean the customer service agents understand you.
Best Online Casinos in Slovakia

1

Worldwide

€300


Bonus

200+


Games

150+


Mobile

97.21%


Payout
Play now –
2

Worldwide

€1,500


Bonus

150+


Games

100+


Mobile

96.91%


Payout
Play now –
3

Worldwide

€1,750


Bonus

120+


Games

80+


Mobile

96.50%


Payout
Play now –
It May Not Be Regulated In Slovakia But It Must Be Somewhere
When it comes to regulatory bodies for online casinos all are not equal. Only a fool would play with an unlicensed online casino. That being said some licenses are not worth the virtual paper they are printed on. Take the Caribbean for instance. It may be top choice for a relaxing holiday but regulating online gambling is not their big thing. Curacao gives out licenses like tickets to a football game. Antigua and Barbuda the first and once respected now not even close. Porto Rico are just as bad. At the other end of the spectrum the UK. While it is probably the last destination for a holiday it happens to have the most respected regulatory system there is. The UK has had a licensed gambling industry for centuries the oldest legal market in the world. It only deals with UK residents however but if an online casino takes players from around the world as well it will have another license. So if a brand has UK customers it is covered by the best. Other respected bodies within Europe are Malta, Gibraltar, the Channel Islands and the Isle of Man. The Kannawake Territories in Canada mostly cover the Americas but some brands take worldwide customers they are gaining respect but have had a few hiccups. All licenses issued by any of these bodies are easily check are their respective websites. Just because it has a logo doesn't mean it is valid.
Make Sure You Are Secure
A little time researching an online casino is a small price to pay for peace of mind. All reputable brands are completely transparent. Ownership and registration should be easy to verify. If a company want to be anonymous alarm bells must ring. The available security protocols are now so advanced that online casinos should be as secure as online banks. Levels of protection are once again easy to confirm. All pages on the site you visit should have the https prefix and padlock icon in the address bar. The company supplying the protocols will be listed on the site and can be checked. Games should have certification from laboratories that test them and deem them of standard. If any of these things are not there or something doesn't add up go elsewhere.
Banking Options
In Europe online casino have the widest choice of banking options. The best sites have them all. If a site has only one or two it raises flags. It may well have issues paying out and there are so many others that there is no need to restrict yourself. Third party payment methods are now the most popular as they are seen as a safer option. If a brand accepts PayPal know that PayPal vet them as well. Whatever method you choose to use check that you can withdraw using the same method. Some brands put restrictions on certain methods and this can take the shine of too.
Listen To The Experienced
There are several online casino watchdogs and forums that are very well respected. A wise person checks out their reviews and threads to keep up to date on current developments. Even if every one of your checks comes up good if a site is getting panned it's worth taking it into account. Common sense is your best weapon if something looks bad look elsewhere. Good luck.