Best Portugal Online Casinos – Which is The Top Online Casino Site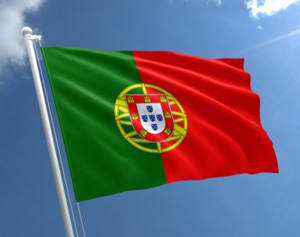 In recent years the casino scene has really taken off. A number of large resorts have been built in the Vegas style with all the bells and whistles. Portugal has long been a very popular tourist destination and it may not be common knowledge but the gambling tourist can be added to the mix. The country has been struggling much the same as the rest of Southern Europe for the last few years but it looks to of maybe turned a corner. A big boost to the county's soul came in the summer of 2016, when the national team won the UEFA Euro 2016 Championship. Football is as close to a religion here as it will ever be. Casinos have been a part of the Portuguese costal resorts since the 1930's. They have some of the largest resort complexes in Europe and they are all situated in some very nice surroundings. Sea, sun and sand during the day then casino games till the early morning not much better than that. The Portuguese are not obsessive when it comes to gambling however the casinos are only open 12 hours a day.
Best Portuguese Online Casinos – Legality and Regulations
It may come as a surprise but online casinos have only just been legalized in Portugal. April 2015 saw the new law come into being. It was perfectly OK to visit foreign online casinos before the law came about. There was no enforcement, no sites blocked but no tax revenue either. Finally the reality set in and bingo now the cash cow gets milked. The tax obligations involved in having a Portuguese license are very high. All of a sudden now there is scrutiny how enforcement will actually be carried out is not clear yet its early days. As things stand the only license issued for online casino games is to Casino Estoril Sol the largest operator of land based casinos in Portugal. So the best online casino Portugal is a choice of one. This is not a review in any way but the site has very little to offer. It is set up well but the number of games is frankly laughable. So the reality is that the online casino scene in Portugal has taken a very large step backwards. Before the industry was legalized you were able to access any online casino you wanted and the authorities did nothing. Now it's legal but you are not allowed to access the rest of the world's offerings, sound right to you? Nah didn't think so.
Best Online Casinos in Portugal

1

Worldwide

€300


Bonus

200+


Games

150+


Mobile

97.21%


Payout
Play now –
2

Worldwide

€1,500


Bonus

150+


Games

100+


Mobile

96.91%


Payout
Play now –
3

Worldwide

€1,750


Bonus

120+


Games

80+


Mobile

96.50%


Payout
Play now –
It Won't Stop The Determined
If no other operators apply for licenses in Portugal the authorities are going to be busy trying to block offshore brands. Players are simply not going to be impressed with the legal offering. I mean please the last count was 18 slots games on Estoril Sol's site, one blackjack and four versions of Roulette. We are talking 1990's selection here. Come on Portugal what's going on? So in fact for now the best Portuguese online casino will probably be from the UK. So if you live in Portugal and want to play the latest casino games you will have to break the law. Whether you will actually be the one chased or not is a little unclear. It would pay to get legal clarification from a local lawyer. If you are going to go for the off shore brands there are still a few thing to look out for.
Avoid The Caribbean
Not usually a piece of advice most people would love to be there. But when it comes to regulating online casinos they do not have a great track record. The former Dutch Antilles island of Curacao is a good example. They issues licenses but they will give one to anybody with the money. All they are is a registration of business. There is no regulation or enforcement of rules because there are none. You can't even contact them. So avoid online casinos with licenses from them it's safer that way. Malta, Gibraltar and the Isle of Man are the ones to look for from Europe. The UK Gambling Commission is the best but only deals with UK residents so will have another license for the rest of the world.
Payment Methods And Security
European facing online casinos have the best choice when it comes depositing. Third party payment methods are rapidly becoming the most popular. They are safe and secure and you don't need to be giving out your credit details every time you fund your account. When it comes to security every page you visit should be covered by the latest SSL Encryption protocols. The prefix https and the padlock icon in the address bar must be there on every page. Certification from independent online security experts is very desirable and is fast becoming the norm. Look for logos from Thwates or Digicert or some such company. A quick online search will help identify an unknown.
Understanding And Communication
Of course you want to be playing in your own language. That goes without saying and all of the top European online casinos have Portuguese platforms. A few good South American ones do as well. What you will need to check before committing is the customer service team. It's all well and good playing at a site with the same language platform but do the CSA's speak your tongue fluently? You don't want to have an issue you can't sort because nobody understands you. Ask a few good questions it's a good move anyway to see how they treat you and what the response time is. Check out a few forums it is a wise person that keeps their finger on the pulse. You will find out the good and the bad. A great bonus will very quickly get some attention. On the flip side a casino that has not paid out or looks like it's in trouble will also get a lot of thread space. Above all your common sense is the best tool, good luck.