Paysafe – a good way to deposit in online casinos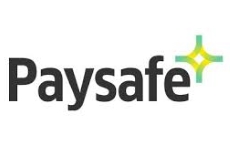 Having fun at the virtual tables has never been easier. The number of online casinos grows every day and the methods to fund your pleasure are now more varied than ever. Not that long ago the only way you could make financial transactions online was with a traditional bank issued credit/debit card. Now there is a plethora of different ways. The increase in identity theft over the internet is one of the reasons that has led to a number of companies offering anonymous forms of payment. One such way is the pre-paid card. Paysafe online casinos are becoming increasingly popular and offer a number of ways to fund your online casino account.
Paysafe Who And What Are They
Paysafe Group PLC are an Austrian company that has specialized in this field. Growing fast they have become front runners in the online pre-paid payment market. They have a number of brands under their umbrella and are starting to corner the market. The three products that carry the Paysafe name are the Paysafecard, my Paysafecard and the Paysafecard app for your smartphone. These are interconnected and all revolve around the same principle. You basically buy a PIN from a retailer that is worth a set amount. When you want to make a payment using a paysafe card you enter the sixteen digit PIN and the money is transferred. If the payment is less than the balance on the card the remainder is available for the next transaction. Up to ten PIN can be entered to make a payment. So if you have a few cards with small amounts on them they can be combined. The My Paysafecard is one step further. It is used to store your PINs from multiple cards and use them as a combined total. Instead of entering sixteen digit numbers you enter a user name and password. The money is taken automatically from the oldest PIN first. The system allows you to track your history and even has a loyalty scheme. The smartphone app allows all this to be done from your mobile device.
Best Online Casinos

1

Worldwide

€300


Bonus

200+


Games

150+


Mobile

97.21%


Payout
Play now –
2

Worldwide

€1,500


Bonus

150+


Games

100+


Mobile

96.91%


Payout
Play now –
3

Worldwide

€1,750


Bonus

120+


Games

80+


Mobile

96.50%


Payout
Play now –
Paysafe Is A Winner For Everyone
The number online casinos that accept paysafe as a form of payment is a healthy one. The advantages for both the casino and the player has made this deposit method popular. For the casino in means a lot less work for its payment processing arm. For the punter it has a few pluses. The security is high up there it's as safe and secure as paying with cash. You don't expose any personal details and at no time is a bank involved. The Paysafe PIN is unique to every card so at no point can it be hacked it is basically virtual cash. The anonymity with a Paysafecard is very welcome for a lot of people. Bank statements will not show multiple deposits to online gambling sites. And while this is not a problem in itself it could influence credit providers, or maybe a new landlord, if you have evidence of regular gambling habits. Managing your bankroll is easy with a Paysafecard. You only have a certain amount that you can deposit so you don't run the risk of getting caught up in the moment and spending too much. Physically leaving and going to get another card will have a sobering effect on you.
A Great Way To Deposit But Not Withdrawal
The biggest negative using a Paysafe card for your online casino experience is the fact you can only deposit with it. When you want to make a withdrawal you will need to use another method. This is an area that needs to be looked into with the casino in question. Ask the customer support team what the procedure is because every casino has different terms. You will have to provide details to verify who you are for legal reasons. So there is no real anonymity if you win. And depending on where you live this can be a pain. That said Paysafe has tiny fees and is accepted by all of the major respected brands. Both of which go to making it a great way to deposit to your online casino account.
The Future Is Pre-paid
More people are moving toward using prepaid methods when paying online. Traditional banking methods are slowly slipping toward the past. The cost of running bank accounts with all their hidden charges is pushing people to find other ways to move their money. The Paysafe group is acquiring more brands to its name and offering more products. The way we look after our money is evolving rapidly and financial companies are too. As online gambling continues to get more popular so too will alternative methods to finance it.