Keep Your Spending Habits Private With Neteller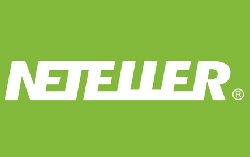 Loading up your online casino account should not be difficult. In this day and age the number of ways to pay is significant and is growing daily. It took a while for online casinos to catch up but as gambling laws around the world started changing it was becoming difficult for some to fund their accounts. Online casinos realized that upping the methods available the more people would be satisfied. The USA being the one exception, it is still a pain transferring funds there. One of the favored methods to load up your online casino account are e-wallets and Neteller online casinos are now everywhere (except the US!) Why are e-Wallets so popular with the online gambling family? Well privacy is one big reason. The world we live in is very open these days and our lives are on display. Judgments are being made about you all the time and while most have little or no impact some can have a direct influence on you. Having a responsible gamble from time to time is a harmless bit of fun. We love the casino action and why not we are adults after all. Unfortunately some disagree and a bank statement showing several regular transactions with an online casino can be seen by some as an issue. There are lots of situations that might need you to show a bank statement. Renting a new home, applying for new credit or opening a new bank account are all examples that would require a financial overview. The beauty of an e-Wallet is that on your statement all that would show is a transfer to Neteller. Nobody needs to know what you spend your cash on, rightly so!
Neteller Who And What Are They?
Well as said previously Neteller is one of the new breed of financial institutions commonly called an e-Wallet. The company calls it an 'online stored value account'. You basically have a virtual wallet that you can load up from another account. We spend a lot of money these days online. Giving out your credit card details to every Tom, Dick and Harry is not top of people's wish list. Neteller allows you to keep your details private. When you make a deposit at an online casino using Neteller you enter your username and password not your bank details. This layer of added security is one reason why punters are using Neteller and the number of online casinos that accept Neteller is growing worldwide. The casinos themselves love using e-Wallets as their payments arm has less work to do. They like this system so much many are promoting the use of Neteller with bonuses. Some are offering as much as 15% deposit bonus on top of any other bonus if you use Neteller. The simpler processing methods for the casino and the extra security buffer for the punter makes it a win win for all concerned.
Best Online Casinos

1

Worldwide

€300


Bonus

200+


Games

150+


Mobile

97.21%


Payout
Play now –
2

Worldwide

€1,500


Bonus

150+


Games

100+


Mobile

96.91%


Payout
Play now –
3

Worldwide

€1,750


Bonus

120+


Games

80+


Mobile

96.50%


Payout
Play now –
Neteller Have Cards As Well
Best known as a virtual e-Wallet Neteller do offer a few other services once you have an account with them. Much like a bank you can apply for a debit card the Net+ card. There are some checks made and if you are accepted a debit card is issued. A virtual card or a physical one are available and are fully backed as MasterCards. Used just the same as any MasterCard it is accepted wherever MasterCard is. Neteller also offer a money transfer system much the same as a wire transfer. You can send money to anyone even if they have no Neteller account.
Speed And Security Are Key To Neteller
As part of the huge Skrill/Paysafe group security has always been top of the list. Firewalls and bank standard encryption are the order of the day. Licensed and regulated by the UK's Financial Conduct Authority means tough rules have to be followed. One such rule is that every penny of deposited money has to be available at all times. These funds must be stored in a separate place from the companies running costs. This means you are guaranteed to have access to your money you know it will be there. Top notch security does not slow down the process however. Transferring funds to your Neteller account is virtually instant. It does depend on a few local issues at times. But in most cases the transaction is instant. The same goes when you use Neteller to make a deposit with your online casino. You just go to the cashiers page click on the Neteller icon enter your user name and password the amount you want to transfer and by the time you log of the page the funds are waiting. Absolutely no delay you can get straight to the tables and play.