Skrill Online Casinos Give Piece Of Mind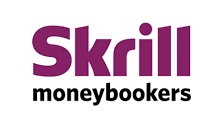 When it comes to payment methods for online casinos choice has never been greater. Due do some crazy laws around the world funding online gambling has become a bit trickier for some. This had led to the top brands expanding their list of acceptable methods. The more methods available in one place has to be more attractive to a wider range. Trends are showing we are moving away from traditional banking methods especially online. The top concern for most these days is identity theft and the safety of our financial details. We pay for so much stuff online these days it's hard to keep up. The world and his wife take credit cards. Is your money safe? Who are these people you give your number to? Enter the e-Wallet. The rapid growth of this electronic payment method is astonishing. Less than twenty years ago nobody would of known what you were talking about. Now just about everybody has one form or another. Skrill is one of the leading brands of e-Wallet and they are good at what they do. Online casinos that accept Skrill don't need to take any of your card details. Skrill is the only one that has your details. You can have as many online casino accounts as you like and you never give out your main financial information. Your money is left safe in your bank. The extra layer of security comfort is the reason most use the likes of Skrill.
Unless You Are American It's Easy to Find Online Casinos That Accept Skrill
Skrill has become the electronic payment method of choice for millions of people. Billions of dollars are moved around the internet every year and Skrill takes care of a large chunk of that. The company's reputation is a good one with both customers and service providers. Online casinos particularly like the e-Wallet as a method of fund transfer. They like it so much in fact they actively promote Skrill, with bonuses and such. You can get as much as 15% extra when you deposit with Skrill. Of course as with any bonus there are terms and conditions. If you live in Europe you will find Skrill is accepted by just about anyone who is anyone. Names like 888, William Hill, Coral, Ladbrokes and many more top end brands use Skrill. Promotions linked to Skrill don't stop with the casinos Skrill actually has a loyalty program. Skrill run a promotions center and they give away a lot of prizes. At the moment they are running a promo worth $24 000 every week. A VIP scheme and a 'refer a friend' bonus are in the mix too just like your favorite online casino.
Best Online Casinos

1

Worldwide

€300


Bonus

200+


Games

150+


Mobile

97.21%


Payout
Play now –
2

Worldwide

€1,500


Bonus

150+


Games

100+


Mobile

96.91%


Payout
Play now –
3

Worldwide

€1,750


Bonus

120+


Games

80+


Mobile

96.50%


Payout
Play now –
Signing On With Skrill Is Easy
Follow any link to Skrill's website and opening an account takes minutes. It's free and only requires a valid e-mail to start a basic account. This type of account will have transaction limits but if you give more verification info those limits will be raised, there is a three tier system if you give all three forms you get the max. Loading up your account can be done in a number of ways. Any debit/credit card can be used, bank transfer and other e-Wallets. The methods accepted by Skrill is in constant growth so check with them but most common electronic money methods can be used. Most transactions with Skrill are instant the only one that takes any time is a withdrawal from Skrill to another account. This is depentant on where you live however. Each country has slightly differing operational methods so it's best to ask the customer service team. Servicing just about every country in the world with over 40 currencies Skrill is up there. Fees also vary but they are very low and are the most competitive in the market. Of course the major benefit most see is the anonymity of using Skrill. It doesn't matter who you deposit with you will only ever give your financial details to Skrill when you load your e-Wallet.
Moneybookers Became Skrill
The company was founded in 2001 in the UK as Moneybookers. Leading the field from the get go Moneybookers wanted an image change and the name Skrill came about. The word is street slang for cash and quickly became a household name. The Skrill group is part of the Paysafe group and is fully regulated by the Financial Conduct Authority. Traded on the London Stock Exchange Skrill now own a number of other electronic payment companies and is growing daily. Although not a bank the rules that apply mean that Skrill must have 100% of customers money available at all times and must be separate from day to day running expenses. So you know that your money is always available in your Skrill account.