Play 3D Roulette Online – Casino Sites, Gameplay and Games
Just when you thought roulette couldn't get any better along comes 3D roulette. Software developers have been playing around with 3d games for a while now. Once seen as a niche following with only one or two companies pushing the tech, it has burst into the mainstream and now the choices are getting much better. The first offerings were pretty simple with just a wheel and betting table. Yes the wheel stood out more and gave a perception of depth, but it wasn't much to shout about. Development has continued and some versions of the game are now very good. The best have taken the theme and pushed the boundaries with some excellent animation. While the characters are obviously not real the inclusion of a croupier adds a lot to the experience.
3D Roulette Casinos – Best Online Roulette Websites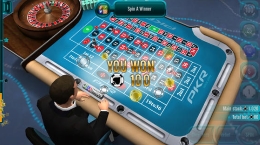 In the world of roulette 3D online versions are now a common occurrence. Just about everyone who is anyone in the online casino business now has a 3D roulette game in their stable. But why? What makes 3D so special? Maybe it's the fact that we have been playing video games for so long now that we are so used to seeing realistic graphics and having a true sense of depth, that casino games just had to follow suit. The gaming world had left the online casino world behind, it had to catch up. Slots were the first to get the 3D treatment in a big way. This received such good feed-back that all games are now getting the same attention. All is not equal in the 3D world however and some offerings are still a little disappointing. The Playtech version is very plush and does have a classy feel to it, but it still has a very auto play feel to it. PKR.com have been pioneers in 3D gameplay for quite some time and if you want to play 3D roulette theirs is one of the best. Animated croupiers and the feel of a casino floor instead of just a screen shot is a nice touch. Yes the avatars are blatantly that but we are used to playing games this way now and it was about time online casinos caught up.
Best Online Roulette Casinos

1

Worldwide

€300


Bonus

200+


Games

150+


Mobile

97.21%


Payout
Play now –
2

Worldwide

€1,500


Bonus

150+


Games

100+


Mobile

96.91%


Payout
Play now –
3

Worldwide

€1,750


Bonus

120+


Games

80+


Mobile

96.50%


Payout
Play now –
Gameplay Is The Same It's Still Roulette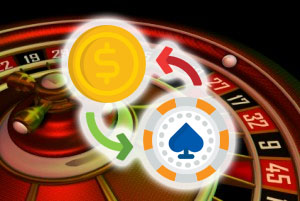 The game is still the same roulette that you are used to it just looks better. But as with all new versions of games it is wise to make sure you now the house rules. Some online casinos have been a bit sneaky in the past and bought out 'upgraded' versions of games with slight changes. These changes seem small but can drastically alter the odds of winning. So before you commit any of your hard earned read the terms and conditions and if anything is unclear contact the customer service team. If they don't answer satisfactorily, don't play! Most versions of 3D roulette on offer are based on European rules. The ability to make all of the call bets like the neighbors of zero or the third of the wheel, make the game feel very classy. The standard of gameplay does vary however so your favorite online casino may not have such a good 3D version. This is another area were shopping around can bring dividends.
The List Is Growing
3D casino games is an area that is expanding rapidly. At a lot of online casinos the gameplay was starting to get a little stagnated. Live dealer action has put some spark back into the proceedings but the whole set up costs a lot more money than a virtual one. 3D games have livened the whole experience up. The fact that the major developers have 3D games available has allowed the brands with less resources to up the ante. The number of casinos online that have 3D games in their lineup is a very healthy one. It looks like this is one area that will continue to expand. Pretty soon every game played in online casinos will be 3D. Effects will get better and better and soon we won't remember what it was like to play roulette with tired graphics and poor quality sound.
What's The Future Of 3D Roulette?
The future is bright for roulette. The popularity of roulette has never been better and 3D versions have put back a spring in the step. Things were starting to get stale not anymore. Every roulette version available will be 3D in the not too distant future. Microgaming already offers all of its new roulette versions in 3D. You can play multi-wheel roulette in 3D you can even play multi-player roulette with a 3D wheel. More development in this area will mean more realistic graphics and an improved gameplay. The game of roulette is all about the visual stimuli improve these and it's a winner.
Other Recommended Types of Online Roulette