Top Online Casinos to Play Instant Without Downloading
Once upon a time if you wanted to play quality casino games online you needed to download proprietary software before you could start. Unless you had a lot of memory space free this could seriously restrict the number of online casinos you could play with. Not so now. The advances in technology means that even the most avid gamer is now entertained with instant play online casinos. All you need do nowadays is visit the site open an account deposit and play. No need for twenty different desktop short cuts. Just log in via a browser and the tables await.
No Download Online Casino – Pros And Cons
As said the biggest pro for a browser based online casino is the instant nature of the action. The fact that there is no need to download software and clog up your desktop has to be good. Not everybody has state of the art IT with seemingly endless memory capacity. There's no chance for some rogue malware to piggy back into your system via a download. Connectivity these days is so good for the majority of users that the gameplay is seamless. Another great advantage with the no download online casino is you don't need to have your own computer with you as long as you have internet access you can log in and play. The downsides can be a bit of a paradox however. For some if their internet connection is a little slow the issue of buffering can be very frustrating. Compatibility issues are also a concern for some if the site is not using modern software. Purely flash based websites have always been an issue for Apple users, but we will go into that a little further on. Another downside is the fact that some games are just too complex to run correctly solely on the browser this is known as game density. That said the choice of games is so good that it is a moot point for most.
A Flash In The Pan? Not Really But The End Is Nigh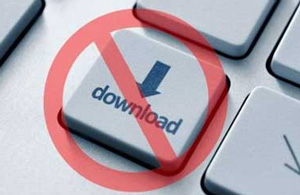 For many years games have been written using Flash. A very versatile bit of kit that enabled game designers a very wide scope. The fact that the software was open source meant just about everyone used it. The problem has always been Apple have never supported Flash on its devices. Apple have sited issues of poor security with Flash, high energy consumption, lack of touch support and poor mobile performance as the reason for not making their devices compatible. Others say it is a purely commercial reason and Apple just want to keep their market closed. The fact of the matter is that it turned out that they were right. Flash based sites are now in decline most online casinos are coming round to using HTML5 as the coding system for their websites. The beauty of HTML5 is compatibility on all devices. Games can be written directly in HTML5 which can be read by anything that connects to the internet (as long as you are using a modern browser and not the archaic IE 8 or 9) . No need for any plug-ins or other software to be installed. The code is structured that security can be built into it from the ground up. This is over simplifying HTML5 it's not just a one stop magic code but more like the bones which the flesh of other technologies grow around.
So What Does That All Mean?
Well it means that game developers don't have to worry about third party plug-ins or any kind of compatibility issues for one thing. This technology has enabled rapid advances like 3D games that are now becoming more popular. Mobile devices can now get instant play versions meaning that phones and tablets are less clogged and battery consumption is considerably lower with browser based gameplay. The developer's mantra of 'any place, any device, anywhere' is now becoming a reality. Instant play online casinos will become the norm. Graphics are getter better and audio and gameplay are becoming close to the download versions. Smart brands are realizing that people want a casino that can be logged into from anywhere on any device. Battery consumption issues has seen the recent decline of casino mobile app downloads and people just don't want the clutter. I know my phone has far too many applications running and is in the process of slimming down. As technology advances like 4G for example, web based applications will become the norm. Online casinos will have as much choice on their instant play versions as they did on the download. The quality of graphics will just get better and better. Gameplay is already really good but it is set to raise the bar. Some game designers only develop platforms that are instant play Net Ent, Novomatic, Betsoft and IGT are all examples and the games they produce are top notch.
The Best Online Casinos Have Instant Play It's A Fact
In anybody's list of top end casinos they will all have instant play versions of their casino. It used to be the exact opposite. Now you can pick and choose from a sublime list of online casinos. Ladbrokes, Bet365, JackpotCity, Rubyfortune the list is almost endless. Casino platforms can be easily integrated together meaning you can have multiple game designers within one site, all on in instant play format. You've even got the latest trend of live dealer casinos available without a download. The upshot is there really is no longer any need to download software to play at an online casino. Gone are the days of juggling your disk space and trying to decide which piece of software is more important. You can now belong to as many online casinos as you like. This is all good for the industry competition has kept the flow of new games coming and as we all know technology moves forwards not backwards so the furture is looking good.