Top Taiwan Online Casino Sites – Legal Gambling in Taiwan
The Chinese people's love gambling their favorite game is Mahjong by a long way, but they also play poker, roulette, sic bo and any number of casino games. Gambling is legal in Taiwan but only through the state run outlets and then only on sports and the lottery. Like the mainland, casinos are at present banned and all residents that wish to play casino games need to take the short flight to Macao or Hong Kong. Failing that they can visit illegal offshore online casinos run by the many foreign brands that accept Taiwanese players. For more than two decades now Taiwan has been discussing legalization of casinos. As far back as 2009 the groundwork was laid for it to finally happen. But not a lot has. The bill passed allowed local governments in the outlying islands to have referendums on the opening of casinos. In 2012 the archipelago of Matsu voted to allow casino resorts to come as a boost to infrastructure and increase jobs in the area. Several other administrative areas have also had votes and it looks as if casinos will finally come to the islands.
Gambling in Taiwan – A Long Wait Ahead for Taiwan Casinos Online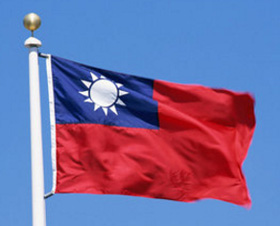 The casinos are still a long way of however the government is saying it will not be a reality before 2019. There are several international casino brands looking forward to the government giving the final go ahead so they can proffer tenders to build the resorts. However Taiwan is nothing if not complicated. The inter party debate still lingers on and it is still not a definite. But it does seem to be happening. In the meantime the resorts in Hong Kong and Macao are doing a roaring trade. It has been estimated tht over 1million Taiwanese visit Macao every year.
Online Casinos Thrive
Gambling with an online casino is a grey area in Taiwan. Some say it is illegal others not. There was a raid on the company offices of a western brand a decade ago with all records seized. The list of customers was referred for prosecution but no charges materialized. That hasn't stopped offshore operators from accepting customers however. There are some big European brands that have dedicated Chinese language sites. They also allow accounts in NT$. There are some issues funded those accounts but methods are available and many take advantage of them. If you are a resident the best Taiwan online casino is probably European. There are Asian based companies registered in the Philippines that will take customers also. The game selection from the Asian brands is more focused toward the classic games with Mahjong a favorite.
Best Online Casinos in Taiwan

1

Worldwide

€300


Bonus

200+


Games

150+


Mobile

97.21%


Payout
Play now –
2

Worldwide

€1,500


Bonus

150+


Games

100+


Mobile

96.91%


Payout
Play now –
3

Worldwide

€1,750


Bonus

120+


Games

80+


Mobile

96.50%


Payout
Play now –
Take Precautions If You Wish To Sign Up
The legal standing is not at all clear you live in Taiwan and wish to gamble online take care. It is a wise person that takes legal advice before committing. All legitimate and fair casinos online will be regulated by one of the respected regulatory bodies from around the world. The most established are western in origin. The island state of Malta has one of the best along with Gibraltar they have very strong systems in place to assure fair play and protection for customer's rights. The Isle of Man is another western body with a good reputation. The vast majority of Asian sites are based in the Philippines and are regulated by First Cagayan. They were the first Asian internet gaming regulatory body and have quickly gain a solid reputation. Sites regulated by them are often government run and have strong rules that are enforced.
Security Is A Must
Only sign up with a site that has the most up to date security protocols in place. All pages you visit must have the address prefix https and the padlock icon. The best online casinos have been vetted by independent security experts that specialize in online security. There will be a logo on the website from VeriSign or Thwate for example. These companies put all of the protocols through their paces and will certify those that pass.
Payment Methods
One of the issues for Taiwanese players is the payment methods available. The banking rules are complicated and prone to change. Make sure you are able to use your preferred method to deposit and withdraw. Most sites that take Taiwanese players have accounts in NT$. Be wary of those that don't foreign exchange is expensive and the rules are complex. Taiwan legal issues are in a state of flux surrounding gambling and it makes sense to clarify for yourself before signing up with any online casino.
The Longer In Business The Better They Are
The online casino world is fast moving and customer focused. Reputation is the key to success for a brand and the cyber world can destroy that reputation very quickly. Player forums can make or break a brand. So if an online casino has managed to survive longer than five years they must have some happy customers. It is easy to research a company these days a few quick clicks and you have a good idea of who they are. Be wary of similar sounding names to recognized brands. There is a precedents for online casinos using domain names very close to that of established and reputable gambling houses. These invariably will be rogue operators and not a good bet.
Lobby Government
Democracy is still relatively young in Taiwan after all martial law was in place not that long ago. Use your hard one freedoms and lobby your government to clarify the gambling laws. The public has made its voice heard yet still no joy. The tax revenue from regulated online casinos would be a welcome addition to the coffers. There is still a long way to go to seems but patience is a virtue you have in abundance. Good luck.