Top Casino Sites in South Korea – Best Gambling & Mobile Casinos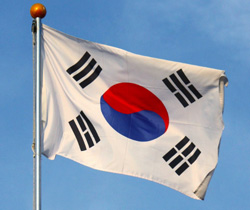 You would be forgiven for not understanding the rules surrounding gambling in South Korea. They are at best odd. To all intent it is strictly prohibited for any South Korean to gamble. Even in a foreign country! There are exceptions to the rule however and this is where it gets complicated. The national lottery, horse racing, bull fighting and casino operations all have legislation allowing them. But casinos are covered by the Tourism Protection Act and only foreign visitors are allowed. Except the venue in Gangwon Province where South Koreans are allowed. This is built on land that was once a mining operation and as such has special dispensation under the Special Act on Support of Abandon Mine Areas. Confused yet? It gets worse. South Korean nationals are committing an offense if they gamble outside of the country also. Yes that's right many have been prosecuted. There have been some high profile cases with prison terms doled out to high rollers going to Macao and the Philippines to gamble. Here's the next confusing part gambling is not prosecuted if it is for 'momentary pleasure'. However habitual gambling is a serious offense. The distinction between the two is nowhere to be found.
Are Online Casino Sites legal in South Korea?
There is no distinction in South Korean law between land based or online gambling. It has been made quite clear by South Korean authorities that if caught you will be prosecuted. Again high profile arrests have been made. You face up to three years imprisonment or a fine of KRW 20 million. The common view is that the internet in South Korea is heavily censored. South Korean ISP's regularly block sites the government deems necessary and foreign online casinos are targeted. We all know that it is easy to get around such blocks but it is very difficult, if not impossible, for the average person to hide such actions from governments. Despite all this there are online casinos that target South Korea and some even accept accounts in Korean Won.
Best Online Casinos in South Korea

1

Worldwide

€300


Bonus

200+


Games

150+


Mobile

97.21%


Payout
Play now –
2

Worldwide

€1,500


Bonus

150+


Games

100+


Mobile

96.91%


Payout
Play now –
3

Worldwide

€1,750


Bonus

120+


Games

80+


Mobile

96.50%


Payout
Play now –
A Very Risky Proposition
If you read articles on the internet you would be forgiven to think that it was virtually risk free to visit these sites. Indeed there are countless lists for the best online casino South Korea. It may be the case that you are able to get away with doing this. Many do. The fact is however it is still illegal. I guess if you can prove it was only for momentary pleasure you may have a defense. As there is no definition available it could be tricky. If you really don't care about the repercussions there are plenty of honest casinos that will have you as customers. Honest but maybe not so honorable! Gambling laws are some of the most confusing and that goes for around the globe, so I guess online casinos leave it up to the punters.
Choose Wisely
If you are going to gamble with an online casino look into them first. The South Korean market has attracted some dodgy characters in the past. It is smart to stick to well respected global brands. Look to ones regulated in the UK, Malta, Gibraltar, the Isle of Man or Alderney they will have the most oversight in the industry and the validity of the license is easily confirmed. Security systems will be certified by online specialists and will again be easily checked out. The tricky bit will be finding Korean language platforms and Korean won in a reputable venue. The fact of the matter is most will be licensed in the Philippines and as such will be on uncertain footing as the industry there is under threat from the new government. Talk with customer service teams to make sure you can understand each other correctly. Banking options are another area that need to be looked into. There are unconfirmed reports that the government is making banks stop transactions with overseas gambling operations. This puts a further stress on your choice making sure your third party method is compatible and can actually be used for both deposit and withdrawal. You would be surprised to find how many online casinos restrict withdrawal methods so check first. Because of the illegality of online gambling in South Korea you will have no legal recourse should anything go wrong. So if you must risk it make sure you investigate well before committing any cash. The safest course of action is to not open a real money account in the first place. Stick to the free play versions and you won't risk arrest.
What's The Future Hold For South Korean Gamblers?
Well this is another tricky situation. Traditionally, most disapprove of gambling in South Korea but over the years regulated sports betting, the lottery and the one casino where locals can actually go has seen public acceptance. The government see the revenue coming in and rejoice at it. The hypocrisy surrounding gambling rules may well be challenged. The most open Asian democracy with high levels of trust in the government South Korea is not under tyrannical rule in any way. That has not always been the case as pre 1987 dictatorship was the norm. So it must mean the public are happy with the way it is. The South Koreans are a pretty conservative bunch but maybe this generation can rock the boat a bit. It would be a big shame if they don't as South Korea has the world's fastest internet speed and the highest smart phone usage. Youth culture is gaining ground in South Korea exporting its 'Korean Wave' across Asia and even having a global smash with Gangnam Style from internet sensation PSY. The so called K-pop is using the internet to great effect. But when all's said and done who knows what will happen. South Korea has its own destiny in it hands and it doesn't look like anyone else has much influence on it.