Top Online Casinos In South Africa – The Best Casino Sites to Play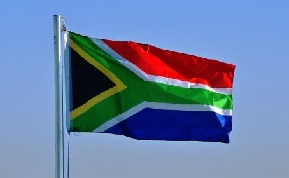 If you live in South Africa and like to play casino games you have for a while now been able to play in land based casinos. Excellent if you happen to live near to one but what about all those of you that don't.' The internet' I hear you cry surely there are online casinos South Africa has available. Well if you read some websites there are plenty of sites licensed by the South African government. Dig a little deeper and this is just not true. The law surrounding online gambling may seem a little confusing with amendments here and there. The law makers have been tossing this hot potato around for a number of years now. 2015 saw some movement with a reintroduction of the remote gambling bill by the opposition, but it is strongly opposed by the Department of Trade and Industry. And is still being discussed apparently. There are lots of websites out there peddling misinformation. Some saying that it's legal, others just saying such and such sites except South Africans. The fact is if you go to the National Gaming Board and the South African Government websites you will only find statements confirming the illegality of gambling online for anything other than sports betting with some very harsh punishments of up to ten years imprisonment and a 10 Million Rand fine!
Are Online Casinos Legal In South Africa ?
Well yes you can there are hundreds of sites that take South Africans. Many of which even allow accounts in Rand. Great you say no fees for exchanging foreign currency. There are even e-wallets that can be used to top up accounts at these top online casinos. The problem still remains are they legal? The simple answer is it's very unclear and probably not. These sites are regulated by authorities around the world, for example Casino.com is licensed by Gibraltar. This site is branded as a South Africa online casino and the Gibraltar licensing authority is very well respected. Meaning there will be no issues with the actually casino so your money is safe with them. But you run the risk of having your funds seized if it is actually illegal in South Africa. When searching for a casino South Africa online, another top list name will come up, Yebo. This is branded straight at the South African market is it legal? Well this one has a license issued by Curacao. Curacao has a terrible reputation around the world licenses are issued as purely business permits. There is no regulation, audits or even a contact and complaints service. A sham basically!
Best Online Casinos in South Africa

1

Worldwide

€300


Bonus

200+


Games

150+


Mobile

97.21%


Payout
Play now –
2

Worldwide

€1,500


Bonus

150+


Games

100+


Mobile

96.91%


Payout
Play now –
3

Worldwide

€1,750


Bonus

120+


Games

80+


Mobile

96.50%


Payout
Play now –
Laws Change Keep Up To Date
At the time of writing it is at best unclear. The most important thing you must do is check the legality for you at the current moment. If there have been some licenses issued check their validity with your own authorities. Don't trust websites that are not official the chances are they are just marketing sites and don't really care about legalities. Nobody wants to go to jail for playing a few hands of blackjack. If you discover that it is legal and you are not at risk, choosing a site to play at needs thought.
Due Diligence Is Key To Choosing An Online Casino In South Africa
If you are confident about the legal standpoint in South Africa and wish to play casino games online, the first thing you need to be sure of is where the brand is regulated. As mentioned Gibraltar is excellent as is Malta, the Isle of Man and Alderney. The authority most respected is the UK Gambling Commission but its set up for the UK only. However most UK brands will have a license with another authority to take foreign customers as well. If a casino has both UK and one of the others mentioned they will be a trustworthy place to gamble. The flip side is Curacao and the Antigua Directorate, there is no sensible reason to gamble at any place licensed by one of these authorities. The licenses are not worth the virtual paper they are printed on. There is no evidence to suggest that there is even anybody working at these departments to regulate and oversee online casinos. Regular audits are common place with the top four bodies. All the top casinos have their games checked for fairness and payout tables are independently analyzed. All of this should be clearly stated on the website.
Safe And Secure South African Casinos
Every single legitimate online casino South Africa facing or not will use up to the minute SSL Encryption. The page you are on will display the green padlock icon and the address will start https. If it doesn't have this don't use the site. Reputable online casinos will have a privacy policy and a customer service department to explain it fully to you. Ask a few testing questions and the responses can be quite revealing as to the quality of the site.
So What Is The Future Of Online Casinos In South Africa?
Without the benefit of a crystal ball of course nobody really knows. Judging by the conflicting information online nobody really knows what's going on at the moment. Did the Remote Gambling Bill get through? Has the stance of the Department of Trade and Industry changed? Quoted from last year they wanted to make "publicly clear that there is no intention on the part of the government to propose the legislation of online gambling." And statements like "not desirable" and "no amount of control will adequately curb the harm that may be caused" doesn't look like things are going to get better anytime soon. The law makers in South Africa are slow at the best of times it seems this subject may drag on for quite some time. Lobby your parliament get clarification get the law sorted. The most important thing is to stay safe if you can't be sure of the legality of online casinos in South Africa not play. 10 years for a game of roulette is a steep price to pay.