Top Casino Sites in Philippines – Legit Casinos Online in Ph
There is no denying the fact that the Philippines is one of the most beautiful island chains in South-East Asia. If beaches are your thing then 7000 tropical islands should keep you entertained for a while. Caving, kayaking and kiteboarding are all very popular and surfing is starting to catch on along with rafting and wakeboarding. The Philippines have long been recognized as a tourist destination and there is plenty to do. Gambling has been a local habit since before the Spanish arrived with Sabong being the most popular pastime that involved betting. Sabong (cockfighting) is still legal and regulated by the Philippine Gamefowl Commission. The Spanish introduced jai-alai at the end of the 19th century and the first games were played in the Casino Español de Manila. Hugely popular the game has millions of pesos wagered on it every year. Sports betting in all forms is popular horse racing, boxing, football and tennis and they are all legal through the state owned PAGCOR.
Manila Online Casinos – Best Trusted Websites to Play In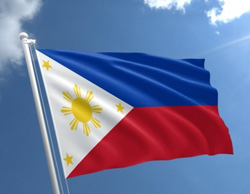 Since the seventies there has been a steady growth of casinos in the Philippines. There are now 20 venues in Manila with the newest opening in 2014. Most are attached to hotels and follow the usual hotel/casino format. Couple the fact that the Philippines became Asia's first online gambling jurisdiction things looked set for rapid expansion. Many online casinos jumped at the opportunity and based their Asian operations in the Cagayan province. Favorable tax rates and government approval looked good to foreign investors. The First Cagayan authority started to gain a reputation for strong regulatory powers and a general industry friendly attitude. Then things started to go wrong. The new president Rodrigo Duterte announced in his first cabinet meeting that no new licenses would be issued and that he would revoke existing licenses in the future. The Filipino market for online casinos is a state monopoly run by PAGCOR and is based through internet parlors. The only other company that had a license to operate, PhilWeb Corporation, did not get a renewal in August 2016. The odd thing is that foreign sites registered here are not allowed to take Filipino customers. In fact online gambling from your own home was considered a banned activity for Filipinos until 2012 when the Filipino Court of Appeal gave a ruling stating the relevant Act did not expressly ban the use of foreign online casinos. So there doesn't seem to be anything stopping residents from signing on with other casinos. It means the title best online casino Philippines probably isn't going to be won by a Filipino.
Best Online Casinos in the Philippines

1

Worldwide

€300


Bonus

200+


Games

150+


Mobile

97.21%


Payout
Play now –
2

Worldwide

€1,500


Bonus

150+


Games

100+


Mobile

96.91%


Payout
Play now –
3

Worldwide

€1,750


Bonus

120+


Games

80+


Mobile

96.50%


Payout
Play now –
So What Now?
Well thanks to the colourful president's statement the Asian online casino industry has been tripped up. What was fast becoming a great alternative licensing jurisdiction is now in limbo. The Asian market is huge and the First Cagayan license was giving a real sense of regional identity. If things do go the way the president stated then a lot of online casinos will have to rethink their strategies. There could be a real set back to the Asian scene if the only option is the Caribbean licensing system. There are real trust issues there. Although the Curacao authorities are trying to clean up their act it remains to be seen if they improve their image or not. So in the meantime make hay while the sun shines as they say. For Filipinos its business as usual they gamble on whatever they like and probably always will. So the legally shady area of betting with foreign online casinos will continue unabated.
Look To Europe
For Filipinos that want to open an account with an online casino the choices are not as great as the rest of the world. Since 2012 and the Appeal Court ruling several online casinos now except Filipinos as customers. The quirk of regulations that bans Cagayan registered casinos from accepting Filipinos means you need to look to European licensed operators. The most trusted regulatory bodies are in Europe and are the UK Gambling Commission, MGA, Isle of Man and Alderney. Any online casino with one or more of these licenses will be covered by strict procedures and rules. Of course having a license doesn't mean their honest but not having one means they are dishonest for sure.
Make Sure You Know Who You Are Playing With
In this day and age of multi-faceted companies it pays to know with whom you are doing business. The online casino world is strewn with brands that are sister companies. Re-marketed to target a different segment it presents a bit of an issue if you like to belong to more than one casino. It's a bit naughty of the casinos too as this can cause big problems if you sign up with more than one casino in a group. In every casinos terms and conditions it states that you may only have one account in your name. If you open an account with a sister site you are running the risk of having both your accounts shut down and may lose your deposited funds. So look into who you are playing with if you have more than one account.
Check Everything
A legitimate casino is transparent everything that you may need to know about them should be just a couple of clicks away. All things must be verifiable and if they are legit it will be very easy to do so. All licensing authorities that are worth their salt have easy to navigate websites that allow you to check license holders. The same goes for security measures. Protocols in place these days for online casinos are as strong as online banks. Specialists vet and test these systems and then certify those that meet the standard. These specialists can be investigated for authenticity with a quick surf. Common sense is the best tool you have. If you can't find out about an online casino don't play there.