Best Online Casinos in Netherlands – The Top Dutch Casino Sites Guide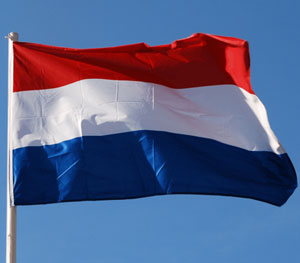 The Netherlands has long been seen as a liberal country with relaxed laws and a government for the people. This is very true in most cases, however when it comes to gambling, especially online gambling it's not the case. The Dutch laws surrounding internet gambling are still in the process of being re-written. But as it stands it is legal to gamble online if the site is hosted in the Netherlands and as such regulated by them. This is all a little confusing when you research this because there are no sites currently registered in the Netherlands. There are however a host of sites dedicated to Dutch speaking players. The currency is Euro so it stands to reason that these sites are targeting the Netherlands. One of the best online casino Netherlands residents can access, Kroon Casino, is regulated by the Maltese Gaming Authority. The changes to gambling laws in the Netherlands have been postponed a few times now and are expected to go through in 2017. The EU have been pressurizing the Dutch government for a number of years now regarding the state monopoly on gambling. This confusion does nothing for the general public and although the Dutch authorities do prosecute online gambling brands there are currently around 400 online casinos that accept Dutch residents.
Netherlands Online Casinos – Choose The Best Dutch Casino Online
If you do wish to play at one of the multitude of casinos and run the risk of committing a crime do some research first. If the site you wish to play at is not legal in your home country you will have no come backs with your own authorities. The best online casino is one you can trust. Be very diligent and take the time to visit Dutch speaking forums. The chat on most forums can be a little misleading and is often sour grapes from bad losers. But there is no smoke without fire and if one issue is talked about a lot on different sites it's probably got some merit to it. Make sure there are the usual security protocols on the site. In this day and age identity theft is a very real problem. Just because the casino you wish to play at is not registered in your home country this does not necessarily mean they are dodgy. Check to make sure they are regulated by a reputable authority such as the MGA or Alderney or Gibraltar. Certification by eCOGRA is a big plus and should mean a fair casino.
Best Online Casinos in the Netherlands

1

Worldwide

€300


Bonus

200+


Games

150+


Mobile

97.21%


Payout
Play now –
2

Worldwide

€1,500


Bonus

150+


Games

100+


Mobile

96.91%


Payout
Play now –
3

Worldwide

€1,750


Bonus

120+


Games

80+


Mobile

96.50%


Payout
Play now –
Your Choice Of Banking Methods Is Important – Popular Casino Payment methods for the Netherlands
The Dutch are known the world over for being smart with their money. When looking for Dutch online casinos your banking options should be flexible. All of the standard credit/debit card options will be available any Visa or MasterCard can be used. Neteller, Skrill and Paysafecard should also be an option. Considering the legal issues surrounding Dutch online casinos the most popular method is a bit of a paradox. A unique method to the Netherlands is iDEAL, this electronic payment method is unlike any other. It is similar to an e-Wallet but instead of having an account like PayPal iDEAL is linked to your bank account and is merely a portal. The method is very swift and safe and was set up solely for Dutch customers. There is no centralized system it is a collection of technical agreements between certain banks and transaction processors. It is basically a way to guarantee payment. Once the transaction is made it is irreversible. This makes it a popular choice for online casinos as there can be no charge back. When using iDEAL the cash will be in your players account by the time you log out of the payment page. Born in 2005 the method has become the most popular electronic payment method in the Netherlands used in approximately 60% of all transactions online.
Future Prospects For Online Casinos In The Netherlands
Despite the antiquated law surrounding gambling in the Netherlands, it is a popular pastime. The government monopoly with land based casinos has not really held the industry back. Online gambling in the Netherlands however does not have the same popularity as it does elsewhere in Europe. Once legislation has been finally sorted it is bound to grow in popularity. The Dutch are just like the rest of us they love a flutter. Sports gambling has long been a big money earner and the 14 Holland Casinos are very popular destinations. It's a little strange that the revisions to the gambling law have been postponed several times. The Dutch have always had a pragmatic approach to matters that are considered hazardous elsewhere. Their laws on soft drugs are a prime example. There have been government sponsored research projects that reached conclusions dismissing fears of increased addiction if regulation is bought in. So the question is why is it taking so long? The Dutch are still playing at online casinos and don't seem to care about legality. The issues of taxation are probably a big reason. Land based casinos want online casinos to pay more tax than them to even up the playing field. Online casino operators obviously don't want to be penalized. This is all very confusing and restrictive for the punter that just wants a few hands of blackjack after work. EU pressure will eventually have its way and the Netherlands will regulate but it remains to be seen when. In the meantime Dutch players will still be taken by online casino operators. Those same players will still be in a strange limbo not really sure if they are breaking the law or not. This is not something the Dutch usually have to deal with.