Top Casino Sites in Malaysia – Online Casinos for Malaysians
The country consists of thirteen federal state and three federal territories. The country is one of the fastest growing nations in South East Asia. Economic grow is running at around 6% per year and the country is rapidly approaching developed nation status. Rich natural resources and agriculture fueled the early growth with a more diverse economy emerging. Electronics manufacture, and raw materials and component parts for the IT industry are now big money earners for Malaysia. Tourism is rapidly becoming a major part of Malaysia's economy, understandably so, as the country occupies some of the most diverse natural habit on the planet. That is if they don't log it all and produce palm oil of course. South East Asia has become a regular stop for high end gamblers but Malaysia is an exception. The countries official religion is Islam although religious tolerance is written into the constitution. There is one casino in the whole country the Genting Highlands Club. Mainly for tourists, although non-Muslim citizens are allowed, the casino has all of the usual games available.
Malaysia Online Casino – Is it Legal to Play in Online Casinos?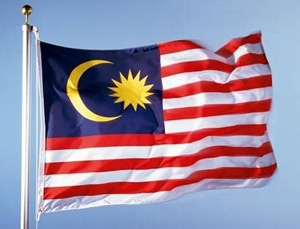 The vast majority of Malaysian citizens are Muslim and as such are bound by Syariah (Malaysian spelling of Sharia) law for matters pertaining to Islamic practices. In Malaysian law jurisdiction of the Syariah courts are restricted to marriage, divorce, apostasy, religious conversion and custody with some other areas included. Gambling is illegal in Malaysia which is a bit confusing seeing as there is a casino. Online gambling is also technically illegal and there are no operators based in Malaysia. However there are online brands that are exclusively directed a Malaysia. The wording of gambling laws are a matter of strong debate in the industry. Many say that online gambling is not specifically mentioned so it is not a crime for non-Muslim Malaysian citizens to gamble with foreign sites. There are others however that read the law differently and say the exact opposite. It is confusing seeing as the Gentin resort exists. So the best online casino Malaysia has is offshore but exclusively Malaysian. The industry does have some interesting quirks around the world and this is one of them.
The Asian Market Is Growing
If you are non-Muslim living in Malaysia and wish to gamble with an online casino there are many options. Malaysian language and currency are readily available with many dedicated sites. Putting aside the questionable legality there are many pitfalls that can be avoided with a little bit of astute research. All companies can be investigated these days the internet has given us the age of information it is wise to use it. The first port of call for a newcomer to online casino gambling is the player forum. While the Asian online gambling market is somewhat younger than the Western World there are still many forums populated by knowledgeable players. Unlike the world of poker where players are not so forth coming, casino game players love to talk to each other and share experiences. After all they play the house other punters are not adversaries. A bad casino very quickly gets found out these days it only takes a few players to get cheated and the house comes down. A forum thread can get a lot of attention very quickly. Remember that the online casino world is very fast paced if a brand has been successful for over 5 years it has some very happy customers.
Best Online Casinos in Indonesia

1

MY Accepted

€1,500


Bonus

150+


Games

100+


Mobile

96.91%


Payout
Play now –
2

MY Accepted

€300


Bonus

200+


Games

150+


Mobile

97.21%


Payout
Play now –
3

MY Accepted

€1,750


Bonus

120+


Games

80+


Mobile

96.50%


Payout
Play now –
New Regulatory Body Has Proved Themselves
The First Cagayan is the first Asian regulatory body for online gambling and is based in the Philippines. It has proved to be a very good option for both player and online casino. The best Malaysian online casino available will be licensed by them. They offer strong regulatory powers and favorable taxation. Operators licensed here are often government run and as such adhere strictly to the rules. A lot of international brands focusing on the Asian market have invested in this system and it is only set to grow. Any online casino regulated by them is a safe place to wager. All games must be tested by relevant accredited evaluators. Payout must be in line with standard practice across the world. There are other regulatory bodies around but they are mainly localized and the Philippines are set to corner the market.
Native Language Platforms
The best options for Malaysians wishing to gamble with online casinos have to be in their own language. Fortunately there many available the important thing to enquire about before committing is whether the customer service is fluent in your native tongue. Hopefully you will never have a problem but if one arises you need to be able to converse clearly. The other important aspect is you want an account in Ringgit. Transferring funds and converting to a foreign currency can get expensive. Why give some of your funds to the banks when there is no need. All of the best options for Malaysian online casinos have accounts in Ringgit.
Bonuses And Promotions
The market in Asia is rapidly growing and as such online casinos are having to market themselves strongly to stay ahead. Bonuses and promotions are one way to stand from the crowd localized offers are a regular feature. The standard deposit bonus is a popular offer and will vary from site to site. Be sure to read the terms and conditions before accepting any offer. The customer service team is there to answer any questions and if they don't answer to your satisfaction don't take the bonus. There are also some online casinos offering raffle type promotions with the chance to win a car or a holiday. So if all things are equal between brands the promos can make the difference when choosing. The best thing to do when signing up with a new online casino is to deposit a small amount first to test the water. It may seem obvious but you would be surprised how many go straight for a large deposit. Good luck.