Top Online Casinos in Germany – Best German Casino Sites List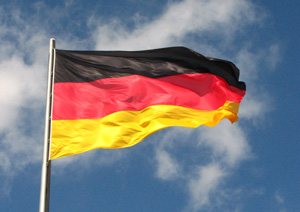 Germans are not really known for their sense of fun and risk taking. The idea that Germans are straight laced and a little boring is a bit harsh. The country has a very strong poker scene with some world class players. It is widely accepted German players excel in both in tournaments and high stakes cash games. In the 19th century the German Spa town of Bad Homburg saw the birth of the single zero roulette wheel. So there is a long tradition of casino gambling in Germany. The problem is government intervention. The casinos in Germany are state owned but run by management firms. They are a far cry from the glitz and glamor of yesteryear. Opening times are far shorter than most other countries midday or later and closing 3am even on the weekend. When it comes to online gambling Germany is even stricter. If you want to find the best online casino Germany has to offer you have to go the state of Schleswig-Holstein the only state that regulates online casinos.
Online Casino Germany – How to Find the Best One
It's true that there are only a dozen or so actual German licensed operators. There are however many more that will take German residents. The vast majority of online casinos believe German law is running contrary to EU law so they are ignoring it. The first thing as a German you want to look for in an online casino, is obviously what language the site is written in. There are not as many sites as you would think with German language sites but fortunately there are enough legitimate honest sites to give a good choice. It's not just the website that needs to be in your own language, you need to check the customer service also speaks German. In the event of a problem it is in everybody's interest that communication is clear.
Best Online Casinos in Germany

1

Worldwide

€300


Bonus

200+


Games

150+


Mobile

97.21%


Payout
Play now –
2

Worldwide

€1,500


Bonus

150+


Games

100+


Mobile

96.91%


Payout
Play now –
3

Worldwide

€1,750


Bonus

120+


Games

80+


Mobile

96.50%


Payout
Play now –
A Guide to German Gambling Law
The best German online casinos were unfortunately pre 2008. The industry was largely unregulated and the choices were vast. The online gambling scene in Germany flourished and looked like it was set to be a European leader, like most things German! Then the government got involved with an Interstate Treaty on Gambling. Bang suddenly online gambling was illegal except of course the government owned sports betting and horse racing industry. The cynics amongst you are crying foul and it does seem that this is a common theme when it comes to gambling in Europe. More than one country has banned online gambling except for their own state run businesses, not in keeping with open trade! All of Germany's states ratified the law, then Schleswig-Holstein changed its mind and issued licenses. Then changed its mind again a year or so later. The licenses had already been issued so to avoid costly reparations they still stand. The problem with German legislation is it's so easy to overturn. The next state government comes in and reverses everything the last did. A constant state of uncertainty seems to be the order of the day.
Online Casino Regulation in Germany
Just because Germany has few regulated sites, Europe as a whole has thousands. As EU citizens you have the same legal rights as any other citizen of another member state. So if an online casino is regulated by Gibraltar for example, the German player has the same legal rights as any other EU citizen regardless of German law. So look for casinos that have Maltese, Isle of Man, Gibraltar and Alderney licenses. These all have a good reputation and solid rules and enforcement. If you can find an online casino that is also regulated by the UK Gambling Commission and there are quite a lot, you have the knowledge that they are regulated by the toughest. The UK has the oldest regulated gambling industry in the world. Some of the British brands that accept Germans as players have been bookmakers for over a hundred years.
Here Comes The Cavalry
There is a movement across Europe that is trying to level the playing field for online gambling. It is after all one of the founding tenants of the European Union to have equal and fair trade across the board. Many legal challenges have been lodged with the European Courts since the introduction of this law. These surround the state monopolies and the fact that how can it be legal for some citizens and not others. It looks as if the Court of Justice for the European Union has ruled that Germany has to rewrite its gaming laws. So watch this space as they say, this could affect more than one country in the union.
Arbitration And Banking In German Online Casinos
The best sites use independent arbitration when issues arise between themselves and customers. Known as ADR there are several organizations that will mediate such as IBAN or IPCA online casinos that use these have to be preferable than those that don't. Luckily in Europe there are no banking restrictions when it comes to online casinos. Obviously identities are verified to avoid underage gambling and criminal activities, such as money laundering. The choices available for banking are huge. This is an area where personal choice is greatest. All of the best online casinos Germans can play at have extensive options. E-wallets, like Skrill, Paypal and Neteller , Visa/MasterCard debit and credit cards and direct bank transfer will all be options.
Why Forums Are a Great for German Casino Players
Opinions of your peers are very useful tools when it comes to making a decision. Germans are a pragmatic people and not prone to moaning about bad luck. Player forums have been keeping online casinos in check since they came about. Research the online casino you wish to play with and get a feel from other players. You will read a lot of threads about bonuses being unfair these are typically from those who have not read the terms and conditions. The important threads to read are about payout disputes. The top online casinos have links to the well-known forums and have dedicated customer agents dealing with them. Remember every business has problems it's how they are resolved that counts.