Best Online Casinos in Denmark – Top Bonus Offers for Danish Players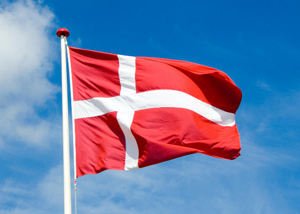 Denmark as a country is regularly lauded as one of the happiest countries in the world. A strong education system, health care, a short working week and amongst the highest average wage all go towards backing up that status. Since a regulation change in 2012 the availability of online casinos can now be added to the list of pastimes available to the Danes. Unlike the lager the best online casino Denmark has to offer is not a choice of one. Since the legal change the online casino market in Denmark has flourished and the Danish player now has a choice of venues. With all that disposable income available the Danes have taken to online casinos like ducks to water.
Online Casinos Denmark – How to Choose the Best One
Number one in line is legal status. Nobody wants to run afoul of the law. An unregulated casino has nothing to stop it becoming rogue. Danish law regarding online gambling is quite clear and has many stipulations in place to safeguard players. One such is that all players' funds must be kept separate from all other moneys. Access to these funds must be exclusive to the license holder and can only be paid out to players. Meaning that any claims against the license holder must be covered by separate funds. The players' money must be insured against insolvency. Nice to know your money is safe! Being able to play in your own currency has to rank as one of the top criteria. Who wants to pay to convert currencies? The less than transparent fees involved changing your money can be steep. All of the best Danish online casinos accept accounts in Danish Kroner so there is no need to convert to Euros or Dollars.
Best Online Casinos in Denmark

1

Worldwide

€300


Bonus

200+


Games

150+


Mobile

97.21%


Payout
Play now –
2

Worldwide

€1,500


Bonus

150+


Games

100+


Mobile

96.91%


Payout
Play now –
3

Worldwide

€1,750


Bonus

120+


Games

80+


Mobile

96.50%


Payout
Play now –
Check Out The Bonus Offers at Denmark's Online Casinos
One area in the online casino world that causes a lot of chatter in forums are the bonuses. Aggressive marketing and unclear terms and conditions are rife. The Danish authorities have written into law that it must be clear on how bonuses are paid and the exact conditions for winning any wager. There is a whole chapter in the law surrounding bonuses and it's pretty comprehensive. That's not the only proviso that is unusual. All Danish online casinos must have a clock showing how long a player has been logged in. It must be visible at all times. There must be access to a self-administered test for gambling addiction. Also information on and contact details for Danish treatment centres. There are also lots of parts in the legislation covering self-exclusion and the Danish register for excluded players. All in all player protection figures large in Danish regulation.
Top End Software For Danish Players
Danish online casinos mostly use a selection of software on their sites. This gives a great selection of games from across the board. Cherry picking the best games from the top software developers has allowed casino brands to offer a wider choice and allows sites to feel different. If a site uses only Microgaming for example it will be much the same as every other site using Microgaming software. Using a mix of platforms gives greater access to progressive jackpots for instance. It also means that particular areas of expertise can be exploited from a developer without committing to using their less than stellar products. This is great for the player mixing up gameplay keeps you interested.
Banking Is Easy For Danes – Payment Methods at Danish Casino Sites
Unlike some countries Denmark does not have any banking restrictions when it comes to making a deposit with an online casino. All of the usual banking methods are available, credit/debit cards, e-Wallets, wire transfer and the like all make financial transactions simple and safe. Denmark does have some quite strict regulations concerning player's identity however. Danish online casinos are required by law to conduct rigorous checks to confirm the player is who they say they are. A national identity number has been introduced and must be submitted when registering. Further I.D will be requested to combat money laundering and the financing of other criminal activities.
Demark Has Come A Long Way
Before the change in the law Denmark had a very restricted market. All gambling was run by the state monopoly Danske Spil. The status quo was challenged in 2008 by the Court of European Justice this pushed the Danish government to bring about a change in regulation. The process was a lengthy one, although not as lengthy as some, with some delays surrounding taxation rules. By 2012 the new rules came into force and the online gambling market in Denmark opened up. This did not open the flood gates however, licensing from the Danish authorities is quite expensive and taxes are high. A steady flow of brands joined the market however and those that have are quality names. The Danish government are working towards blocking all offshore casinos that don't meet their requirements and are making head way. Traditionally Danish governments put the welfare of their citizens above all else, the rules and regulations regarding online gambling are very player focused.
What's The Future For Danish Gambling?
A good one no doubt. Despite high taxes and strict regulations the number of legitimate Danish online casinos continues to grow. The Danish economy is stable and its people are well off. As the industry matures in Denmark it's likely that more flexibility for off shore brands will be given. Allowing greater competition and more choice for the punter. Whatever happens it seems likely that the Danish online casino market will continue to grow. The Danish like all Europeans love the thrill of a harmless flutter. Unless a major change in thinking comes about, the world of online casinos is firmly in place in Denmark.