Best Online Casinos Armenia Has to Offer – Trusted Sites List
Not too many people in the West know much about Armenia. Even those who think themselves a little more knowledgeable about the world. Armenia was once a vast country in only covers around one tenth of the ground it once did. The world's first Christian state in 301 CE which might come as a bit of a shock to a few. The Armenian kingdom has been fought over by many over the years. Byzantine, Seljuk Turks, Ottomans, Iranians, Mongols and Russians have all put their feet on the neck of Armenia. Yet still it survives. Not many peoples can survive a genocide and still have a nation to speak of. Maybe this is one of the reasons the Armenians gamble so much. Gamble they do too. Despite the relative poverty the capitals casinos are very well attended. The country's state lottery is one of the most popular in the world per capita. The tax revenue and license fees from Armenia's gambling industry is reported to be around 7-8 billion drams that's US $17-$19 million.
The Best Armenian Casinos – All you need to know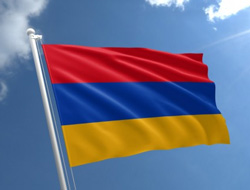 Armenia was one of the more permissive republics under the soviet regime when it came to gambling. Horse racing and the lottery were the only official forms allowed but the black market had a thriving industry. Surprisingly it was tolerated and as soon as the soviet bloc collapsed gambling expanded. The speed at which the industry has grown belies the country's wealth. This is proving to be a problem for the government as gambling related problems are on the rise. Social issues surrounding gambling are a problem for rich developed countries for the poorer ones they can be very destructive. New laws have been introduced to help reduce issues. The problem the authorities have is the revenue stream is very lucrative. Gambling is in the Armenian psyche even a leading politician owns one of the top casinos.
Online Casinos Are Popular Too
Internet saturation is growing in Armenia. The once heavily agricultural economy is shifting toward information and communication technologies among other things. This means the ever popular pastime of gambling is reaching an even bigger demographic. Online casinos and poker rooms are very popular and have no regulation by the authorities. Unlike most countries that don't regulate Armenian law makers don't seem to care that their citizens are gambling online with offshore brands. There must be a large sum of money un-taxed leaving the country. But all this means is the average Armenian is free to gamble where they choose. There is stiff competition for the title best online casino Armenia. With close ties to the EU most online casinos used by Armenians are European there are a few Asian based sites that are popular too. While there are no Armenian language platforms most speak Russian and there are plenty of those available.
Best Online Casinos in Armenia

1

Worldwide

€300


Bonus

200+


Games

150+


Mobile

97.21%


Payout
Play now –
2

Worldwide

€1,500


Bonus

150+


Games

100+


Mobile

96.91%


Payout
Play now –
3

Worldwide

€1,750


Bonus

120+


Games

80+


Mobile

96.50%


Payout
Play now –
Choosing Where To Play Is Never Easy
The first thing an Armenian needs to find out is what language the platform is available on. English is becoming more widely spoken in Armenia but Russian is still considered the second language. Despite the online gambling ban in Russia many sites still have Russian language platforms and customer service agents. Send a few test questions to make sure communication will be no issue. Then you will need to find a suitable currency to work with. Exchange rates vary and will need to factor into your decisions when depositing, but hidden charges can be crippling to your bankroll so check before you make any deposit.
Licensed And Regulated
The western world has a very well established regulatory system in place for online gambling. The Asian market is a little further behind but is catching up. As a country firmly in the middle of Eurasia there are options for the Armenian online gambler. The traditional governing bodies from Malta, Gibraltar and the Isle of Man all have excellent records and reputations for strict enforcement of their rules. Any online casino registered with them will have all of its games tested for fairness. Any infringements of the many rules are enforced and if serious enough licenses have been revoked. The Asian market has many young authorities trying to break into the scene. The only one to of made any impact is the Philippines First Cagayan authority. It seems to be doing a good job but has only been going a few years so time will tell.
Security Your Money And Identity Must Be Protected
All of the best brands online use online security experts to independently test and certify their sites. All online casinos must have the prefix https and the padlock icon in the address bar of every page on their site. If they don't leave the site and find another. The security firm will rate the site and its logo will be somewhere in the footer of the website. The latest SSL Certificates are a must and can be checked for their validity. These days identity theft is a very serious issue there is no point risking it. Banking methods these days are all covered by top end security systems so you know your money is safe when moving around. What you need to take care of is your log in details and passwords, so be very careful if on a public network or using mobile technology.
The Market Is Still Growing
While there are no dedicated Armenian online casinos as yet, the growth of the industry seems never ending. As Armenia's economy get stronger so will the disposable income available. The thirst for gambling is evident and it is very possible that in the not too distant future there will be an Armenian online casino. Your distinct alphabet, language and currency should have its own platform. You have powerful politicians in the gambling industry, there is a very good chance of a home grown online casino coming into play sooner rather than later. Good luck and enjoy.