Does Brazil Have A Best Online Casino?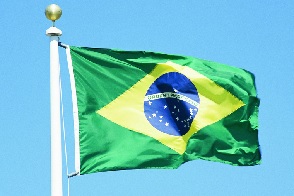 The simple answer to that is no. Gambling in most forms within Brazilian territory is apparently illegal. So if you are searching for the best Brazilian online casinos you will not find any regulated in Brazil. You will how ever find hundreds that accept Brazilians as customers. You will find sites in Portuguese that will willingly take deposits from you. There are some very big names that offer fair and straight games and pay out on time with no fuss. But are you at risk of prosecution?
Brazilian Law And The Online Casino
It seems that the Brazilian authorities don't prosecute their residents for playing online casino games for money at offshore casinos. But that doesn't not mean they might not start. The law is as confusing to most in Brazil as it is in many other countries concerning online gambling. The problem is usually due to very old laws or new laws that have not really grasped the scope of the internet. It seems pretty clear that the Brazilian government is very anti-gambling. Yet it does not prosecute online gamblers. Then it seems you are allowed to play poker tournaments online for money. The mixed messages this sends out can be very worrying for the average player. Laws change and these days are open to interpretation and nothing is very clear. The best advice is to speak to your local authorities and decide for yourself if the risk is worth it.
Deposit And Withdrawal Made Easy
Despite the uncertain legality there is a booming industry for online casinos targeting Brazil. If you are unconcerned with the law there are many sites that take BRL, so you don't even have to convert your cash. That's one less headache for sure, the fees incurred for foreign exchange can be ludicrous. You can use e-wallets, credit cards or wire transfer all of which mean your details are not given to the casino themselves.
Spotting A Rogue Some Online Casino Licenses Are Better Than Others
If you choose to gamble online in Brazil the fact that there is no regulation means you run the risk of giving your money to a rogue operator. Just because the brand has a license doesn't mean they can be trusted. An online casino registered in Curacao with not have any kind of enforcement levied upon it. The licenses issued are merely a formality required to operate a business out of their country. You will not be able to contact them or make a complaint against a casino licensed by them. The whole thing is a sham. Likewise the once respected Antigua and Barbuda Directorate is considered by most to be pointless. The most trusted international gambling authority has to be Malta. Gibraltar runs a tie or close second. Both of these bodies have strict rules in place before they will issue a license in their name. The software running the games will be tested and verified honest. Complaints are always looked into and any infractions are dealt with. Online casinos are investigated and do get their licenses revoked. The Isle of Man and Alderney are both reputable issuing bodies also.
Do Some Checks Online Casinos Should Have History
If an online casino has been around for ten years or so in this fast paced industry, it's safe to say it probably runs a fair game. Have a look into the reputation of the brand you intent to use, with so many player forums and reviews out there a dodgy company soon gets noticed. There will be plenty of bad losers spouting off but patterns will show. So be wary of a new casino offering a great welcome package, check into it. It may well be a sister site to a known brand taking a different approach and be a good bet. It may be a rogue just looking to take you. If you can't find out anything about the site don't use it. Contact their customer service get a feel for them with some test questions.
The Future Of Brazilian Online Gambling
Fuzzy would be fair to say. The government has tried and failed many times to introduce measures to stop international online casinos taking Brazilian residents as customers. Even with Presidential support no legislation has been able to get passed. So the public continues to gamble online. With football superstars like Ronaldo becoming ambassadors for poker in Brazil, it's not going to slow down. Legislation must change sooner or later, the tax revenue lost by an unregulated industry that is booming is considerable to say the least. But like so many other countries in the world Brazil has to clarify its laws and if prohibition is its choice it's going to have a tough time invoicing.